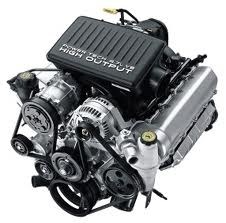 The 3.7 is likely the most popular V6 engine produced since the early 1990s in the Jeep family.
Chattanooga, Tennessee (PRWEB) August 26, 2013
Jeep SUVs have remained one of the most consistent brands for off-road vehicles in the US since the 1970s. The Chrysler company has expanded its Jeep development and increased its engine capacity in recent years. The GotEngines.com company is now annoucing its arrival of the Jeep 3.7 engine in used condition to its PowerTech inventory online at http://www.gotengines.com/blog/jeep-engines/jeep-engines.
The PowerTech technology was created exclusively by Chrysler after its purchase of the AMC company.
The older 4.0 inline 6-cylinder motors used in the Cherokee and Wagoneer were given new competition with the PowerTech units. These motors are currently in demand partly due to the resale value of Jeep vehicles on the secondary market.
"The 3.7 is likely the most popular V6 engine produced since the early 1990s in the Jeep family," said a seller for the Got Engines company.
Technologies that have been developed by Chrysler have been inserted into the Dodge brand to help boost specific engine types placed in trucks and sport utility vehicles.
The arrival of the 3.7 V6 units inside the Got Engines inventory online marks a new turning point for this company as a replacement engine seller. A more complete inventory is now featured for Jeep vehicles to assist all replacement engine buyers with the units that are used in modern and vintage vehicles.
"Some used engines companies deal with engines created in the past 20 years and we've expanded our vintage inventory this year for older models," the seller confirmed.
The current Jeep promotions in price and inventory numbers that are listed online are available through the system for quotations that was introduced for buyers this year.
Consistent updates are made daily with this system to ensure all pricing remains correct when users search the company system for information regarding all used engines for sale.
About GotEngines.com
The GotEngines.com company is known for its reduced pricing for its used engines online. This company hires experts in the industry to provide customer service experiences for consumers replacing defective or high mileage motors in the U.S. The pricing is maintained through this company by close evaluations of sales program successes. The GotEngines.com website is one of the most trafficked resources for replacement engines discounted below the manufacturer MSRP price structure often found online. Frequent changes to the amount of engines promoted by this company helps to preserve consumer interest.