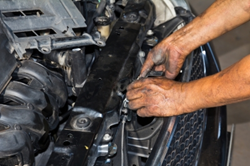 The Patriot SUV is now one of the vehicles we're supporting for replacement motors from our web inventory that is now presented at our website
Chicago, IL (PRWEB) May 24, 2015
The compact crossover vehicle series is part of new manufacturing at the Chrysler company to showcase its smaller sport utility vehicle range in the U.S. The Got Engines company has added used Jeep Patriot 2.4L used engines this month into its web inventory of motors to supply authentic GEMA built models to the public this year at http://www.gotengines.com/blog/jeep-engines/jeep-patriot-24-engine.
The versions of the World 2.4-liter builds now in stock and available for purchase include the 172 horsepower editions. Consumers can select the range of production from 2007 to the current year when exploring the GotEngines.com company inventory now presented for sale. All of the Jeep DOHC 4-cylinder motors shipping this year will include faster delivery times.
"The Patriot SUV is now one of the vehicles we're supporting for replacement motors from our web inventory that is now presented at our website," said a Got Engines company specialist.
The selection of second hand motors that is now offered for purchase from the Jeep inventory this year can fit into the Sport and Limited series Patriot vehicles. This level of compatibility is expected to decrease installation problems that can happen with some versions of used condition inventory sold through competing retailers in the U.S.
"We now have a crew in place evaluating all of the SUV, truck and automobile inventory that is acquired to validate each build on a grading scale," said the specialist.
The Got Engines company is scheduled to continue supplying its current price incentives to consumers for the rest of the summer months of 2015. All applicable discounts that apply to the builds in stock are now available in the warehouse search system presented on the company homepage.
About GotEngines.com
The GotEngines.com company operates one of the largest second hand resources to buy automobile motors at discounted prices in the U.S. The company started in 2005 and continues its trend as a top web retailer. The GotEngines.com company seeks out new partners for distribution of its listed motors on its website each month of the year to increase company sales.