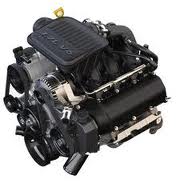 The Wrangler TJ engines and Cherokee editions in the PowerTech family are two examples of brands reduced in price this year.
Evansville, Indiana (PRWEB) July 11, 2013
The Jeep Wrangler and Cherokee SUVs are two examples of popular vehicles first launched in the 1980s. These vehicles remain in production partly due to the reputation of the engines used. The GotEngines.com company sells preowned replacement motors online and has added the Jeep TJ engine series for sale. Stock details can be found online at http://www.gotengines.com/jeep/reconditioned-jeep-engines.html.
The TJ series Wrangler was launched in 1997 and was updated in 2006 with newer technologies. The consistent engine development for the PowerTech family helped to create the 2.4, 2.5 and 4.0 engines used.
The inventory now added online includes these variants to extend more choices for purchase to consumers. These four-cylinder and six-cylinder editions are acquired through strengthened relationships with previously owned Jeep engine suppliers in North America.
"The PowerTech motors have been used for both Dodge and Jeep vehicles," an engine specialist representing the Got Engines company said. The popularity of specific engine types is one reason attributed to the continued development of technologies at the Chrysler company.
The entrance of these motors in the online inventory for sale is expected to broaden the research SUV owners can conduct when trying to find engine replacements.
A better price structure was recently added to the complete Jeep inventory sold on the GotEngines.com company website. More opportunities have been presented to company management to acquire engines at lower prices without raising the price for consumers.
The Wrangler TJ engines and Cherokee editions in the PowerTech family are two examples of brands reduced in price this year. To celebrate the price reductions and inventory increases, the Got Engines company has created freight incentives programs for buyers purchasing its inventory. Orders originating through the toll-free telephone number or online system are immediately applied to the freight programs now available to U.S. buyers.
About GotEngines.com
The GotEngines.com company provides one large online resource buyers use to locate used motors for American made automobiles. This company constantly monitors customer service and pricing requests to create a flawless business model as an engine retailer. Motors from Ford, Dodge, Chevy, Jeep and other automakers are purchased daily from consumers in all parts of the country. The GotEngines.com company website features simple to use tools that provide immediate pricing and data specific to each engine type. The customer service number established this year now provides an offline contact method to offer immediate assistance.