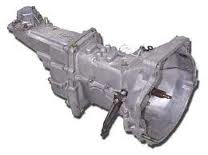 The 32RH and heavy-duty editions are currently among the units for sale online.
Oklahoma City, OK (PRWEB) August 22, 2013
Jeep is one of the only manufacturers of four-wheel drive vehicles in the United States. The transmissions that are inserted into these vehicles requires compatibility with V6 and V8 engines. The GotTransmissions.com company is now selling Jeep transmission inventory in 32RH size online at http://www.gottransmissions.com/blog/jeep-transmissions/32rh-transmission.
These 4-speed units are in demand on the secondary market due to the longevity that is offered to owners of SUVs. These units have been successfully used by Chrysler across its Jeep and Dodge brands for the past decade. The 32RH and heavy-duty editions are currently among the units for sale online.
"Our 4x4 units are now protected with our warranty coverage that was instituted earlier this year to provide an extension of protection after orders are processed," a seller for the Got Transmissions company said.
The Jeep Wrangler, Wagoneer and other models in the Chrysler family have successfully used the 32RH transmissions. The arrival of these used units is expected to create better opportunities for Dodge and Jeep 4x4 vehicle owners to purchase units online. The introductory transmission pricing that is attached with these units is a first for the Got Transmissions company.
"Our prices are generally among the lowest published for buyers online, although the 32RH pricing is part of a new test for lowered prices," the seller concluded. Buyers of automatic Jeep replacement transmissions are set to benefit from the instituted sale prices.
Aside from the inventory and price change announcements, better shipping arrangements are now provided for all customers ordering through the online system or toll-free numbers in place. The removal of costs for shipping a transmission from the company inventory was introduced in the spring of this year and is now extended through next year for all orders.
About GotTransmissions.com
The GotTransmissions.com company supplies direct access to its replacement transmissions inventory online through its connected database for consumers. This company offers alternatives to standard retailers in the auto industry selling replacement transmissions for retail prices. The GotTransmissions.com company website offers low pricing and limited warranty information for all units that are distributed in North America. This company monitors its price restructuring for sales success with consumers. Incentives for free shipments and other cost savings have been introduced in 2013 and are scheduled for continuance through the coming year.