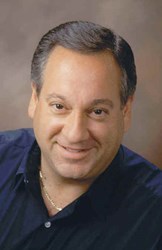 Technology Industry Analyst Jeff Kagan is available to speak with reporters, or may be quoted through this release.
Atlanta, GA (PRWEB) September 10, 2013
Today Apple unveiled two new iPhones and operating system iOS 7, says CNN, Sept 10.
Tech analyst Jeff Kagan offers comment.
"Apple's announcement was both good and bad. Generally speaking it was an improvement, but not an earthshaking innovation. The good part was the new iOS 7 and two new handsets with new colors and features. The bad part was there is no new device with a larger screen size," says Principal analyst Jeff Kagan.
"One question about the iOS 7 operating system is, this is a very different OS, so what if some users want to stay with iOS 6. Can they? It is always helpful to give customers the choice rather than forcing them to do something," says Wireless analyst Kagan.
"The new iPhone using finger-print scanning to operate the phone and to buy things is opening up a new chapter in the smartphone world. This is an important innovation sure to be followed by other smartphone makers. As always, we learn more about all the new features over time and I am sure the new devices and operating system will be no different," says Kagan.
"I think the marketplace was looking for some really big moves. They were disappointed. Apple was simply not going to change their game plan with a larger screen or smaller price. While that means Apple may be considered stuck in the mud to some, it should also represent a strong mindset to others."
"Apple is still chasing their dreams, not chasing the competition. Bottom line, this was a good interim announcement from Apple, just not something earthshaking to write home about," says Kagan.
About Jeff Kagan
Jeff Kagan is a Technology Industry Analyst and consultant who is regularly quoted by the media over 25 years. He offers comment on wireless, telecom and tech news stories to reporters and journalists.
He is also known as a Tech Analyst, Wireless Analyst, Telecom Analyst and Principal Analyst depending on the focus of the story.
He follows wireless, telecom, Internet, cable television and IPTV. He also follows the wide consumer electronics and technology space.
Reporters: Jeff Kagan sends comments by email to reporters and the media. If you would like to be added to this email list please send request by email.
Clients: Call or email Jeff Kagan to discuss becoming a client. Kagan has worked with many companies over 25 years as consulting clients.
Contact: Jeff Kagan by email at jeff(at)jeffKAGAN(dot)com or by phone at 770-579-5810.
Visit his website: at jeffKAGAN.com to learn more and for disclosures.
Kagan is an analyst, consultant, columnist and speaker.
Twitter: @jeffkagan