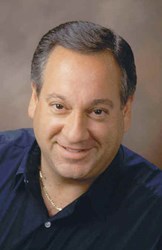 Technology Industry Analyst Jeff Kagan is available to speak with reporters, or may be quoted through this release.
Atlanta, GA (PRWEB) September 06, 2013
Apple will introduce a new operating system for the iPhone and iPad next week called iOS 7 during their upcoming announcement according to tech reporter Jefferson Graham at USA Today, Fri. Sept 5.
Tech analyst Jeff Kagan offers comment.
"Innovation and reinvention of the smart phone industry has grown Apple over the years. Except for the iPhone and iPad there really hasn't been anything new coming from Apple. Recent updates to the iOS have not been revolutionary. That created pressure from competitors like Google Android and Samsung Galaxy which uses the Google OS," says Principal analyst Jeff Kagan.
"Now it seems Apple is getting ready to roll out the newest version of their iOS. And this time it's much more than just a few tweaks. It's a complete overhaul I understand. A reinvention of the smartphone experience, while staying familiar to users," says Wireless analyst Jeff Kagan.
"The operating system should look familiar, but have loads of new features. That means users will have to spend some time learning a new operating system. That means we'll hear gripes from some as they make mistakes or can't figure something out. However, I understand Apple believes most users will get it quickly. That's good," says Kagan.
"A new operating system is good, but if it is too different, many users would prefer to keep things as is. There are always both kinds of users in the marketplace. Some want whatever's new while others would rather stay put. I wonder it Apple will give users that kind of control over their experience. It makes sense, but probably not. Sorry," says Kagan.
About Jeff Kagan
Jeff Kagan is a Technology Industry Analyst and consultant who is regularly quoted by the media over 25 years. He offers comment on wireless, telecom and tech news stories to reporters and journalists.
He is also known as a Tech Analyst, Wireless Analyst, Telecom Analyst and Principal Analyst depending on the focus of the story.
He follows wireless, telecom, Internet, cable television and IPTV. He also follows the wide consumer electronics and technology space.
Reporters: Jeff Kagan sends comments by email to reporters and the media. If you would like to be added to this email list please send request by email.
Clients: Call or email Jeff Kagan to discuss becoming a client. Kagan has worked with many companies over 25 years as consulting clients.
Contact: Jeff Kagan by email at jeff(at)jeffKAGAN(dot)com or by phone at 770-579-5810.
Visit his website: at jeffKAGAN.com to learn more and for disclosures.
Kagan is an analyst, consultant, columnist and speaker.
Twitter: @jeffkagan