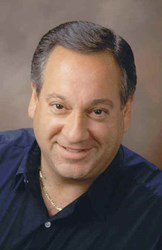 What else can we expect from tomorrow's Apple iPhone announcement?
Atlanta, GA (PRWEB) September 09, 2013
Apple will likely introduce at least two new iPhones and a new operating system according to Wireless Week, Sept. 9.
Tech analyst Jeff Kagan offers comment.
Tomorrow Apple is expected to announce at least two new iPhone's called 5S and 5C, plus one new operating system called iOS 7, and new colors.
"What else can we expect from Apple at this announcement? It would be so unusual to know what Apple will introduce beforehand. The industry has changed. Apple's position in the industry has changed. Apple has changed. But do we really expect the way they make new announcements to change? I don't think so," says Principal analyst Jeff Kagan.
"Since we already know about the two iPhones and one new operating system, can we expect more? I sure hope so. The lower cost iPhone is a good addition to the iPhone family. However it is not enough. There has to be more," says Wireless analyst Jeff Kagan.
"I would expect a surprise announcement like a different size iPhone with a larger screen. We have seen this with Samsung Galaxy on multiple size screens. Some customers like small screens and footprints and others like larger ones. To date Apple only offers the smaller screen. That is good for many customers, but many others would like the choice if a larger screen. A larger screen would help Apple protect their customer base from leaving. Will Apple introduce this new size screen?" asks Kagan.
"Remember the Apple announcement has two audiences, customers and investors. They often respond differently to different messages. So we'll see if Apple can win with both. With all that said, I expect tomorrow's announcement to be all around the iPhone. I don't expect to see other products like iPads. Apple does not like to take the attention away from one device to shine it on another. Instead expect a separate announcement for different product sets. Tomorrow is all about the iPhone and new iOS 7 operating system," says Kagan.
About Jeff Kagan
Jeff Kagan is a Technology Industry Analyst and consultant who is regularly quoted by the media over 25 years. He offers comment on wireless, telecom and tech news stories to reporters and journalists.
He is also known as a Tech Analyst, Wireless Analyst, Telecom Analyst and Principal Analyst depending on the focus of the story.
He follows wireless, telecom, Internet, cable television and IPTV. He also follows the wide consumer electronics and technology space.
Reporters: Jeff Kagan sends comments by email to reporters and the media. If you would like to be added to this email list please send request by email.
Clients: Call or email Jeff Kagan to discuss becoming a client. Kagan has worked with many companies over 25 years as consulting clients.
Contact: Jeff Kagan by email at jeff(at)jeffKAGAN(dot)com or by phone at 770-579-5810.
Visit his website: at jeffKAGAN.com to learn more and for disclosures.
Kagan is an analyst, consultant, columnist and speaker.
Twitter: @jeffkagan