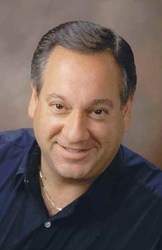 Apple vs. Google may look quite a bit like Apple vs. Microsoft.
Atlanta, GA (PRWEB) August 11, 2013
Apple will unveil their new iPhone on September 10 according to USA Today, Aug 11.
Tech analyst Jeff Kagan offers comment.
"This may be the most eagerly anticipated iPhone announcement ever. Apple shook up the smartphone world when they introduced the first iPhone six years ago. They have led the way into this new world of super-smartphones. They put wireless leaders like Nokia and Blackberry to the back of the pack. They redefined the entire smartphone space," says Principal analyst Jeff Kagan.
"However their amazing growth story has slowed. Apple really needs to wow the marketplace once again. They need to totally blow away customers, the media and investors with this next new iPhone," says Industry analyst Jeff Kagan.
"The pressure is on Apple right now. I expect to see a brand new iPhone, a brand new OS or operating system for existing iPhone users to download, something big and new with the iPad and hopefully something completely new, say an iWatch, iTV or something big and earthshaking. Sorry Apple, that's the price of success. You have to create your next growth wave. You have to keep wowing the marketplace and it get's harder year after year." Says Kagan.
"Apple is still number two. Google Android is number one. What can Apple do to really shake up the marketplace? The truth may be that this new Apple vs. Google battle will look a lot like the Apple vs. Microsoft battle over the last few decades. We'll have to wait and see. Stay tuned," says Kagan.
About Jeff Kagan
Jeff Kagan is a Technology Industry Analyst and consultant who is regularly quoted by the media over 25 years. He offers comment on wireless, telecom and tech news stories to reporters and journalists.
He is also known as a Tech Analyst, Wireless Analyst, Telecom Analyst and Principal Analyst depending on the focus of the story.
He follows wireless, telecom, Internet, cable television and IPTV. He also follows the wide consumer electronics and technology space.
Reporters: Jeff Kagan sends comments by email to reporters and the media. If you would like to be added to this email list please send request by email.
Clients: Call or email Jeff Kagan to discuss becoming a client. Kagan has worked with many companies over 25 years as consulting clients.
Contact: Jeff Kagan by email at jeff(at)jeffKAGAN(dot)com or by phone at 770-579-5810.
Visit his website: at jeffKAGAN.com to learn more and for disclosures.
Kagan is an analyst, consultant, columnist and speaker.
Twitter: @jeffkagan