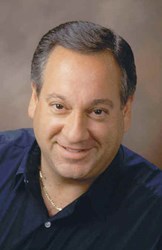 Technology Industry Analyst Jeff Kagan is available to speak with reporters, or may be quoted through this release.
Atlanta, GA (PRWEB) September 17, 2013
Is there a problem with Apple iPhone pre-sale numbers in the USA and China? That's the question being asked today in the media according to this FierceWireless piece, Sept 17.
"Speculation abounds, why are Apple pre-sale numbers so weak in China and so far not existent here in the USA? Is this a bad omen?" asks Tech analyst Jeff Kagan.
"Give me a break. How about this is simply a maturing marketplace and nothing is really wrong at all? Although growing competitive forces play a role as well," says Wireless analyst Jeff Kagan.
"Why wait in long lines around the block or pre-order when you can simply pick up your new phone whenever you want? Think of it like a marriage. When you were dating, you couldn't wait to be together. Years later, after you got married, that need faded. You still love your husband or wife more than anything, but you matured," says Kagan.
"Same here with the iPhone. So let's stop making a mountain out of a molehill. This is not a big deal any longer for Apple users. Don't worry, they will buy. They will always buy," says Principal analyst Kagan.
About Jeff Kagan
Jeff Kagan is a Technology Industry Analyst and consultant who is regularly quoted by the media over 25 years. He offers comment on wireless, telecom and tech news stories to reporters and journalists.
He is also known as a Tech Analyst, Wireless Analyst, Telecom Analyst and Principal Analyst depending on the focus of the story.
He follows wireless, telecom, Internet, cable television and IPTV. He also follows the wide consumer electronics and technology space.
Reporters: Jeff Kagan sends comments by email to reporters and the media. If you would like to be added to this email list please send request by email.
Clients: Call or email Jeff Kagan to discuss becoming a client. Kagan has worked with many companies over 25 years as consulting clients.
Contact: Jeff Kagan by email at jeff(at)jeffKAGAN(dot)com or by phone at 770-579-5810.
Visit his website: at jeffKAGAN.com to learn more and for disclosures.
Kagan is an analyst, consultant, columnist and speaker.
Twitter: @jeffkagan