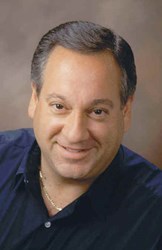 This is where the magic of tomorrow begins.
Atlanta, GA (PRWEB) August 27, 2013
Today the doors were officially opened at the new AT&T Foundry in Atlanta, according to the trade Telecoms.com, Aug 27.
Tech analyst Jeff Kagan offers comment.
"This was big news not only for AT&T, but for Atlanta as well. This is a beachhead for innovation in the Southeast. The innovation developed here in Atlanta, will reach everyone on AT&T. One reason AT&T chose Atlanta is the people. Atlanta is one of the key tech hubs in the United States," says Principal analyst Jeff Kagan.
This new innovation center is adjacent to the Georgia Tech campus. It will be the launching pad to develop and test new ideas and work with new companies. The focus will be on the AT&T Digital Life home security and home automation service, Mobility services, the 'connected car', emerging devices and AT&T U-verse.
"These are all the areas AT&T is already moving full speed ahead on. And there will always be more to come," says Kagan.
Cisco is the host sponsor of this new Foundry. Cisco and AT&T will work closely with Georgia Tech to accelerate projects. The Atlanta Foundry is the fourth facility established by AT&T. The others are in Palo Alto CA, Plano TX and Ra'anana Israel. A fifth will also be located in Plano and will focus on M2M.
"This Foundry program shows how AT&T focuses on innovation. AT&T used to be a phone company. While they still offer phone, the rapid growth and innovation at AT&T comes from wireless and mobility and other areas it is evolving into. This is an enormous opportunity for AT&T and smartphones are just one step in a much longer and richer journey," says Kagan.
"The AT&T technology developed here goes beyond smartphones and will impact us in many ways in every other industry we currently work with. This is where the magic of tomorrow begins," says Kagan.
This is a link to the AT&T press release and more information regarding the grand opening of the Atlanta Foundry http://soc.att.com/17bDhH7 .
About Jeff Kagan
Jeff Kagan is a Technology Industry Analyst and consultant who is regularly quoted by the media over 25 years. He offers comment on wireless, telecom and tech news stories to reporters and journalists.
He is also known as a Tech Analyst, Wireless Analyst, Telecom Analyst and Principal Analyst depending on the focus of the story.
He follows wireless, telecom, Internet, cable television and IPTV. He also follows the wide consumer electronics and technology space.
Reporters: Jeff Kagan sends comments by email to reporters and the media. If you would like to be added to this email list please send request by email.
Clients: Call or email Jeff Kagan to discuss becoming a client. Kagan has worked with many companies over 25 years as consulting clients.
Contact: Jeff Kagan by email at jeff(at)jeffKAGAN(dot)com or by phone at 770-579-5810.
Visit his website: at jeffKAGAN.com to learn more and for disclosures.
Kagan is an analyst, consultant, columnist and speaker.
Twitter: @jeffkagan