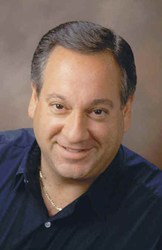 Technology Industry Analyst Jeff Kagan is available to speak with reporters, or may be quoted through this release.
Atlanta, GA (PRWEB) August 01, 2013
AT&T introduced their new retail store design and approach, which has begun to roll out nationwide, according to All Things D on the Wall Street Journal site, and the Chicago Business Journal, on Aug 1.
Tech analyst Jeff Kagan has been briefed on this announcement and offers comment.
"AT&T is reinventing the retail store shopping experience. They have begun a process that could redefine the retail store in many industries, but at the very least it will completely reinvent the AT&T retail shopping experience," says Principal analyst Jeff Kagan.
"This new retail re-design focuses on the customer experience. The lines are blurring between the physical and digital retail worlds. Consumers use mobile devices and apps to enhance what they do every day including in retail," says wireless analyst Jeff Kagan.
Paul Roth, President of Retail Sales and Service with AT&T Mobility says, "We began this process more than two years ago with a blank sheet of paper, literally. Our pursuit was centered on a single question: How do we want our customers to feel when they walk into our stores? From the open floor plan to learning and community tables where customers can play and explore, every element of our new store concept was made with our customers in mind, and the experience we wanted them to have once inside. As I've said before, our goal is to provide an extraordinary customer experience at every touch point. Our new store design is helping us do just that."
"This kind of innovation in retail is what AT&T has been doing for quite a while. They were the first to move into smartphones. The first to offer the Apple iPhone when others didn't want it. Now they are the first to innovate and reinvent the retail shopping experience. If this is as successful as AT&T hopes, I can see the entire industry moving in this same direction. And in fact the idea may spread to other industries as well," says Kagan.
The first AT&T store with this new design is on North Michigan Avenue in Chicago. They are now expanding nationally. This new design is a result of more than two years of research designed to create a more interative and inviting store environment.
"This new retail store design is completely different from anything you are used to today. Example, there is no cash register. Instead workers who help you, simply ring you up on their hand held tablet computers from anywhere in the store. When you walk in, you are greeted and guided to the section of the store that can help you. Some people are only there for a quick couple of minutes on a lunch break, while others are there to visit and look around, and still others are ready to buy. Whatever you want, they guide you along to give you the best service experience," says Kagan.
There are three zones in the new AT&T retail stores. One is the new Connected Experience Zone and features lifestyle vignettes. Two is the Community Zone, which features community tables that encourage customers to shop and play in an open and interactive space. Three is the Explore Zone, which highlights AT&T's device line-up and accessories and let's customers view product information on video screens.
"Instead of cash registers and counter tops, there are café style tables where customers can sit with an AT&T retail consultant, get questions answered, learn and even complete the sale. Plus you can also make an appointment before your visit so there is no wait. There is much more to this new model, but from what I have heard and seen so far, this new retail design sounds like a winner. It feels good. It will be interesting to see how quickly others follow," says Kagan.
About Jeff Kagan
Jeff Kagan is a Technology Industry Analyst and consultant who is regularly quoted by the media over 25 years. He offers comment on wireless, telecom and tech news stories to reporters and journalists.
He is also known as a Tech Analyst, Wireless Analyst, Telecom Analyst and Principal Analyst depending on the focus of the story.
He follows wireless, telecom, Internet, cable television and IPTV. He also follows the wide consumer electronics and technology space.
Reporters: Jeff Kagan sends comments by email to reporters and the media. If you would like to be added to this email list please send request by email.
Clients: Call or email Jeff Kagan to discuss becoming a client. Kagan has worked with many companies over 25 years as consulting clients.
Contact: Jeff Kagan by email at jeff(at)jeffKAGAN(dot)com or by phone at 770-579-5810.
Visit his website: at jeffKAGAN.com to learn more and for disclosures.
Kagan is an analyst, consultant, columnist and speaker.
Twitter: @jeffkagan