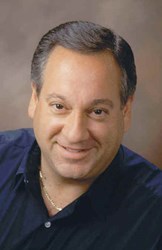 Technology Industry Analyst Jeff Kagan is available to speak with reporters, or may be quoted through this release.
Atlanta, GA (PRWEB) October 07, 2013
AT&T U-verse television customers can now watch live TV on their iPad, iPhone and Android smartphone, using the U-verse App for tablet's and smartphones, according to this AT&T press release on the Wall Street Journal site, Oct 7.
Tech analyst Jeff Kagan offers comment.
U-verse is AT&T's television service over the Internet. The service is called IPTV. This competes with older cable TV from Comcast, Time Warner Cable, Cox and other services.
The press release says, customers can now watch live TV with TV Everywhere, in and outside the home. It says you can watch your favorite TV shows wherever you are like long drives or doctor's offices.
"All of this and the best news is, there is no extra cost. The world of television is changing. We used to watch television on our TV sets. Then on our computers over the Internet. Now over mobile devices like the Apple iPhone and iPad, and Google Android smartphones over the mobile Internet. TV is changing so quickly, I don't think most customers really understand just what they can do with a service like this AT&T U-verse," says Principal analyst Jeff Kagan.
"You can watch live television, the same as you do at home, from your mobile device, anywhere on the network. So you can start watching a program on a television or on your laptop, then when you leave you can take the program with you and watch it from your mobile device. This has also given us another arrow to keep in our quiver for those moments when we are waiting and bored. Now we can watch live television," says Kagan.
"To tell you the truth I think we all watch far too much television, however with that said this is not something you can stop. So as long as it is popular and in demand, companies like AT&T are smart to offer it," says Kagan.
"If U-verse is now available over the Internet on our mobile phones, what will the next step be? That is always the next exciting question to think about. What's coming next?" says Kagan.
About Jeff Kagan
Jeff Kagan is a Technology Industry Analyst, consultant and columnist who is regularly quoted by the media over 25 years.
He offers comment to reporters and journalists on wireless, telecom, Internet, cable television, IPTV and other tech news stories.
Kagan is also known as a Tech Analyst, Wireless Analyst, Telecom Analyst and Principal Analyst.
Reporters: Jeff Kagan sends comments by email to reporters and the media. If you would like to be added to this email list please send request by email.
Clients: Contact Kagan to discuss becoming a client. He has worked with many companies as consulting clients over 25 years.
Contact: Jeff Kagan by email at jeff(at)jeffKAGAN(dot)com or by phone at 770-579-5810.
Visit his website: at jeffKAGAN.com to learn more and for disclosures.
Twitter: @jeffkagan