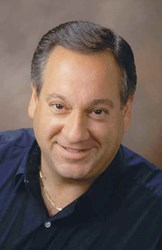 Blackberry should roll out both BB 7.1 and BB 10 to succeed.
Atlanta, GA (PRWEB) August 13, 2013
Blackberry is introducing a new smartphone. It's called the 9720 and uses an updated version of the popular Blackberry 7 OS called 7.1, according to InformationWeek.com, Aug 13.
Principal analyst Jeff Kagan offers comment.
"Blackberry may finally be starting to do something right. This new Blackberry 9720 looks like a great update to the traditional Blackberry devices users always loved. If you compare this new device and new version of the BB 7 operating system to the Apple iPhone and Google Android it may not hold water, but it you look at it as an update to the existing Blackberry with new features is may be just what Blackberry users want today," says Industry analyst Jeff Kagan.
"The worst part is this isn't available in the US marketplace yet. They are so far only introducing it in other countries, thinking it is only interesting to bargain buyers. I think this is a mistake. I think if they introduced it in the US marketplace they would sell quickly and help the company. Focus on two product lines, an update and a new OS," says Kagan.
"This is what so many current and happy Blackberry users were looking for with the BB 10 update. They were not looking for a completely new and different OS. They wanted something familiar with new features. This is what I have been saying all along, Blackberry can and should roll out both versions of their operating system, BB 10 and BB 7.1. It's not too late. That choice would give users the ability to choose and would give Blackberry a road map to success," says Kagan.
"Of course I would say that Blackberry executives simply don't understand the gold they now hold in their hands. Using both BB 7.1 and BB 10 on a variety of devices will give the customer the chance to choose the direction they want to go. This is the kind of solution that could solve Blackberry problems and put them on the road to recovery. Give customers the choice," says Kagan.
About Jeff Kagan
Jeff Kagan is a Technology Industry Analyst and consultant who is regularly quoted by the media over 25 years. He offers comment on wireless, telecom and tech news stories to reporters and journalists.
He is also known as a Tech Analyst, Wireless Analyst, Telecom Analyst and Principal Analyst depending on the focus of the story.
He follows wireless, telecom, Internet, cable television and IPTV. He also follows the wide consumer electronics and technology space.
Reporters: Jeff Kagan sends comments by email to reporters and the media. If you would like to be added to this email list please send request by email.
Clients: Call or email Jeff Kagan to discuss becoming a client. Kagan has worked with many companies over 25 years as consulting clients.
Contact: Jeff Kagan by email at jeff(at)jeffKAGAN(dot)com or by phone at 770-579-5810.
Visit his website: at jeffKAGAN.com to learn more and for disclosures.
Kagan is an analyst, consultant, columnist and speaker.
Twitter: @jeffkagan