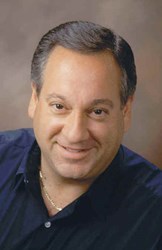 Technology Industry Analyst Jeff Kagan is available to speak with reporters, or may be quoted through this release.
Atlanta, GA (PRWEB) September 20, 2013
Blackberry announced today they are not doing so well with losses of a billion dollars they are cutting roughly 40 percent of their work force or around 4,500 workers, according to Computerworld, Sept. 20.
Tech analyst Jeff Kagan offers comment.
"I have been warning of this for the last few years. Blackberry seems to be in deep trouble. What will happen next?" Asks Principal analyst Jeff Kagan.
"We have watched Blackberry soar with success over the last decade and a half. At their peak, smartphones had roughly 15 percent market share and a few hundred apps. Even then Blackberry was hot. Remember the Crackberry.com site? Then Apple iPhone and Google Android changed the marketplace. They jumped in and consumers loved smartphones." Wireless analyst Kagan.
"Today, smartphones are more than 50 percent of the marketplace. Today we have nearly a million apps. In that world you would think Blackberry could make it for sure. However Blackberry is slipping through our fingers." Says Kagan.
"The next question is what comes next? As of right now I see three possibilities. 1. They may go private. 2. They may break up and spin off different sectors of the company. 3. They may stay in business, but shrink dramatically forming the company around the marketplace that Blackberry can generate." Says Kagan.
"Which will it be?" Asks Kagan. "There is no way to know yet. I don't even think Blackberry knows yet. However the Blackberry of the past is dying and changing and going away."
This is not the first company who has struggled like this. Consider both Palm and Motorola. Palm was eventually acquired by HP and then disappeared.
Motorola once led the analog handset space in the until the late 1990's, then when the networks became digital they collapsed. They had one single hit, the Razr which helped them for a few years. However like every wave, it rose, crested and collapsed. Years later Motorola partnered with Verizon Wireless and Google Android and came out with the Motorola Droid. Now they have been acquired by Google.
Today Motorola is still in business, owned by Google, and still trying for a comeback.
"So what will Blackberry look like going forward, Palm or Motorola? That' is the question we must ask today." Asks Kagan.
About Jeff Kagan
Jeff Kagan is a Technology Industry Analyst and consultant who is regularly quoted by the media over 25 years. He offers comment on wireless, telecom and tech news stories to reporters and journalists.
He is also known as a Tech Analyst, Wireless Analyst, Telecom Analyst and Principal Analyst depending on the focus of the story.
He follows wireless, telecom, Internet, cable television and IPTV. He also follows the wide consumer electronics and technology space.
Reporters: Jeff Kagan sends comments by email to reporters and the media. If you would like to be added to this email list please send request by email.
Clients: Call or email Jeff Kagan to discuss becoming a client. Kagan has worked with many companies over 25 years as consulting clients.
Contact: Jeff Kagan by email at jeff(at)jeffKAGAN(dot)com or by phone at 770-579-5810.
Visit his website: at jeffKAGAN.com to learn more and for disclosures.
Kagan is an analyst, consultant, columnist and speaker.
Twitter: @jeffkagan