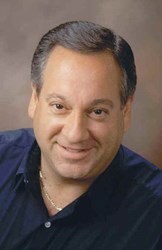 Technology Industry Analyst Jeff Kagan is available to speak with reporters, or may be quoted through this release.
Atlanta, GA (PRWEB) September 30, 2013
Phone Company CenturyLink complained to the Better Business Bureau National Advertising Division, or NAD, about Comcast. They said Comcast should make a bigger effort to inform customers that the $99 monthly triple-play package offer is only an introductory fee, says FierceCable, Sept 17.
Tech analyst Jeff Kagan offers comment.
"Comcast has always used this kind of promotional offer to win new customers, then after a set number of months, the price goes up to normal. The discounted price is always very attractive and captures the imagination of prospective customers. Comcast is betting that once customers have been using the service for several months, they've got them," says Principal analyst Jeff Kagan.
"Technically speaking, there is nothing wrong with this approach. It has been used for many years, by many different companies, in many different industries. The problem CenturyLink is pointing out is simply that Comcast is not making it clear to the prospect that this is only a short-term, promotional offer," says Kagan.
"This is a fair point. In a competitive marketplace, it is very important to be clear about your offer, regular price and promotions. The problem is many customers don't pay attention to the bills after the initial sign up. When the bill comes in, it gets paid, period. And that has caused many to pay more than they thought for many services from many companies," says Kagan.
The problem is that the ads sound like Comcast is always a better deal or lower priced on their regular priced services, and that is simply not the case according to CenturyLink.
"This is another example where customers should really understand the price of the services they pay every month. Simply understanding this can give you the fastest service at the lowest cost with the best carrier for you," says Kagan.
The FierceCable piece said that Comcast said in a statement that it will take the NAD concerns with respect to the clarity of this price offer into consideration in formulating its future advertising.
Then a reader of the FierceCable piece said, "Coincidental, last night, watching broadcast TV, I noticed the Comcast Triple Play Advertisement audio did announce "Introductory Period Pricing" in such a manner as it seemed to be a voice clip added because there was a difference in both volume and cadence."
"This is a great example of how we always have to keep our eyes open and keep companies on the right side of the line in their advertising and marketing. Congratulations to CenturyLink and the NAD for this win," says Kagan.
About Jeff Kagan
Jeff Kagan is a Technology Industry Analyst, consultant and columnist who is regularly quoted by the media over 25 years.
He offers comment to reporters and journalists on wireless, telecom, Internet, cable television, IPTV and other tech news stories.
Kagan is also known as a Tech Analyst, Wireless Analyst, Telecom Analyst and Principal Analyst.
Reporters: Jeff Kagan sends comments by email to reporters and the media. If you would like to be added to this email list please send request by email.
Clients: Contact Kagan to discuss becoming a client. He has worked with many companies as consulting clients over 25 years.
Contact: Jeff Kagan by email at jeff(at)jeffKAGAN(dot)com or by phone at 770-579-5810.
Visit his website at jeffKAGAN.com to learn more and for disclosures.
Twitter: @jeffkagan