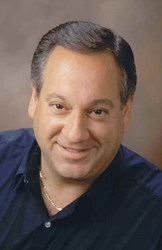 Technology Industry Analyst Jeff Kagan is available to speak with reporters, or may be quoted through this release.
Atlanta, GA (PRWEB) October 03, 2013
C Spire announced today they are building a data center in Mississippi, further expanding their reach from wireless to wireline in the consumer and business community, says Michael Sheffield, staff writer at the Memphis Business Journal, Oct. 3.
Tech analyst Jeff Kagan offers comment.
"C Spire is accelerating growth into a variety of different business models, both on the wireless and wireline side. They are jumping into this space at the right time because these is a growing need for this new data center and the cloud in their market area." Says Principal analyst Jeff Kagan.
C Spire just announced that they will spend $20 million and build a 22,400 square foot data center in Starkville Mississippi. This data center will let C Spire offer a range of cloud services for their customers and provide collocation services for businesses, and provide for disaster recovery, web hosting and data storage.
C Spire says they will also have the latest disaster and security features. They also have two other data centers in Ridgeland and Jackson Mississippi.
COO Kevin Hankins says C Spire business customer's data traffic is increasing 31 percent each year. So new data centers will let companies better manage virtual networks.
"It is exciting to see a regional wireless player evolve into the wireline space for business and consumer customers. This diversification will help C Spire grow securely. This cloud segment is actually one of the fastest growing opportunities in the industry right now. If C Spire can build their brand name in that area as well as wireline and wireless services, the company will continue to diversify and grow." Says Kagan.