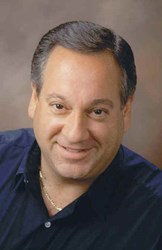 Technology Industry Analyst Jeff Kagan is available to speak with reporters, or may be quoted through this release.
Atlanta, GA (PRWEB) September 25, 2013
C Spire Wireless announced plans to roll out an ultra high speed I Gbps Internet service called C Spire Fiber to the home during a news conference, according to Wireless Week, Sept 24.
Tech analyst Jeff Kagan offers comment.
"C Spire will be delivering the fastest Internet speed in their region with this service. Google started this whole very high-speed trend with service in Kansas City. Now C Spire Wireless is jumping into the same space in their region," says Industry analyst Jeff Kagan.
"This will be the fastest Internet speed for homes available in the country. Speed matters today. Many other countries have faster Internet service than in the USA. Customers are attracted to the ultra high-speed services starting to show up in the marketplace. This ultra-high-speed Internet service will be provided over fiber to the home. This may be a glimpse into the future growth opportunities for C Spire," says Principal analyst Jeff Kagan.
C Spire president and CEO Hu Meena said the potential of broadband for the communities we serve requires taking optical fiber all the way to the door. C Spire says the new fiber will offer benefits to education, healthcare providers and municipal services. He says, "We can transform our region by bringing the technology of tomorrow to people today." Meena wants to change the state into a magnet for tech investment and growth.
"C Spire says this is the fastest speed available and it is 100 times faster than other services available in their area. They are indeed correct. Kansas City is the only other city in the USA with similar speeds thanks to the Google test market," says Kagan.
"So C Spire is expanding beyond traditional wireless and moving into wireline services as well. Their 'Get Fiber First' initiative is one of the more aggressive and innovative moves we have seen in the market to date. They are really punching their way onto the map," says Kagan.
"Question, could the Ridgeland Mississippi area be gearing up to become one of the next technology hub cities like Austin Texas or the research triangle in Raleigh-Durham NC?" asks Kagan.
About Jeff Kagan
Jeff Kagan is a Technology Industry Analyst and consultant who is regularly quoted by the media over 25 years. He offers comment on wireless, telecom and tech news stories to reporters and journalists.
He is also known as a Tech Analyst, Wireless Analyst, Telecom Analyst and Principal Analyst depending on the focus of the story.
He follows wireless, telecom, Internet, cable television and IPTV. He also follows the wide consumer electronics and technology space.
Reporters: Jeff Kagan sends comments by email to reporters and the media. If you would like to be added to this email list please send request by email.
Clients: Call or email Jeff Kagan to discuss becoming a client. Kagan has worked with many companies over 25 years as consulting clients.
Contact: Jeff Kagan by email at jeff(at)jeffKAGAN(dot)com or by phone at 770-579-5810.
Visit his website: at jeffKAGAN.com to learn more and for disclosures.
Kagan is an analyst, consultant, columnist and speaker.
Twitter: @jeffkagan