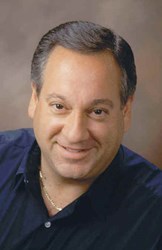 Technology Industry Analyst Jeff Kagan is available to speak with reporters, or may be quoted through this release.
Atlanta, GA (PRWEB) August 19, 2013
HTC One Mini will be for sale exclusively on AT&T Mobility according to CNET on Aug 19.
Wireless analyst Jeff Kagan offers comment.
"This is a new direction the smartphone industry is heading in. HTC has been trying to crack the smartphone marketplace and compete on a stronger basis with both Apple iPhone and Samsung Galaxy S4. Their HTC One is in the marketplace now and is a very good device. Now it looks like HTC is following Samsung and creating a variety of different device sizes. That means the screen and the entire device can be smaller or larger. Anything it takes to keep the customer from going to a competitor," says Principal analyst Jeff Kagan.
"HTC is rolling out a new size of their popular HTC One device, called the HTC One Mini. Not a very original name, but it get's the point across with a clear description. I think customers will prefer this type of name. This is the direction the wireless industry is heading. Different sizes for different users. Samsung has a variety of sizes. Now HTC is following in their footsteps. Will Apple be next?" says Kagan.
"I expect to see something similar from Apple with their iPhone in the next few weeks. Their popular iPhone has a smaller screen, so will Apple launch an iPhone with a larger screen? No one knows yet of course, but that's what I expect," says Kagan.
"This is an interesting new direction the industry is heading in. Over the next year or so I expect to see many smartphones available in a variety of sizes and prices. Will this be successful? No one knows yet of course, but it makes quite a bit of sense to give the customers exactly what they want," says Kagan.
About Jeff Kagan
Jeff Kagan is a Technology Industry Analyst and consultant who is regularly quoted by the media over 25 years. He offers comment on wireless, telecom and tech news stories to reporters and journalists.
He is also known as a Tech Analyst, Wireless Analyst, Telecom Analyst and Principal Analyst depending on the focus of the story.
He follows wireless, telecom, Internet, cable television and IPTV. He also follows the wide consumer electronics and technology space.
Reporters: Jeff Kagan sends comments by email to reporters and the media. If you would like to be added to this email list please send request by email.
Clients: Call or email Jeff Kagan to discuss becoming a client. Kagan has worked with many companies over 25 years as consulting clients.
Contact: Jeff Kagan by email at jeff(at)jeffKAGAN(dot)com or by phone at 770-579-5810.
Visit his website: at jeffKAGAN.com to learn more and for disclosures.
Kagan is an analyst, consultant, columnist and speaker.
Twitter: @jeffkagan