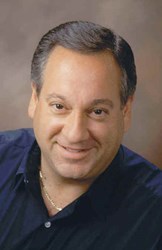 Comment on Michael Dell Interview on CNBC on Sept 13, 2013 by Technology Industry Analyst Jeff Kagan
Atlanta, GA (PRWEB) September 13, 2013
Michael Dell, CEO of Dell Computers, was interviewed by CNBC on Sept 13.
Tech analyst Jeff Kagan offers his comments.
Dell has been through a very distracting period with the recent Carl Icahn battle. Dell wanted to take the company private. Eventually Icahn stepped aside and Dell won this battle. Now Dell can get on with the process of making the company private.
"Congratulations to Michael Dell and the entire team at Dell computer. This was a bruising and distracting period for both CEO Michael Dell and for the entire Dell team. Fortunately this battle is over and they can get on with the business of updating and changing and re-building Dell computer," says Principal analyst Jeff Kagan.
"The Dell of tomorrow will look very different from the Dell we know today. They will still focus mainly on the business market, but will also continue to build and grow their consumer business. The main difference is the company won't feel forced to focus on quarterly performance to reward investors. Instead they will focus on longer term goals to transform the company," says Kagan.
"That's the problem with being a public company. You are forced to think about short term when you really need to focus on long term. Now they can focus on the cloud, computers and gear for the long term. Will Dell be interested in mobility? That's the question we all wonder. They have shown no interest in that space to date, but you never know," says analyst Kagan.
"Is this move to a private company long term or will they simply re-engineer the company then put it back on the public market in several years? We'll just have to wait and see. Either way, I think taking Dell private to reinvent the company for the long term is just what the company needs as the computer business is also reinventing itself," says Kagan.
About Jeff Kagan
Jeff Kagan is a Technology Industry Analyst and consultant who is regularly quoted by the media over 25 years. He offers comment on wireless, telecom and tech news stories to reporters and journalists.
He is also known as a Tech Analyst, Wireless Analyst, Telecom Analyst and Principal Analyst depending on the focus of the story.
He follows wireless, telecom, Internet, cable television and IPTV. He also follows the wide consumer electronics and technology space.
Reporters: Jeff Kagan sends comments by email to reporters and the media. If you would like to be added to this email list please send request by email.
Clients: Call or email Jeff Kagan to discuss becoming a client. Kagan has worked with many companies over 25 years as consulting clients.
Contact Jeff Kagan by email at jeff(at)jeffKAGAN(dot)com or by phone at 770-579-5810.
Visit his website at jeffKAGAN.com to learn more and for disclosures.
Kagan is an analyst, consultant, columnist and speaker.
Twitter: @jeffkagan