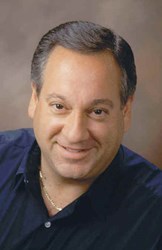 Technology Industry Analyst Jeff Kagan is available to speak with reporters, or may be quoted through this release.
Atlanta, GA (PRWEB) August 16, 2013
Sprint Nextel has agreed to carry the NextRadio app on some of their wireless devices as a test, letting users receive live FM radio stations, according to the trade magazine news site MediaPost.com, Aug 15.
Industry analyst Jeff Kagan offers comment.
"This has been a story that has been bubbling behind the scenes for years. NextRadio sees the growing number of wireless smartphones as a huge opportunity. They have been trying to crack the code on this for years. This is an important step for them," says Principal analyst Jeff Kagan.
"Radio broadcasters have been trying to get a radio chip installed in wireless devices so users could listen to FM radio, over the air, not an app, for years. Now it may be happening. Sprint announced it will install the NextRadio app on some of their wireless devices," says Kagan.
"The National Association of Broadcasters and Emmis Communictaions is a key driver behind this success. Added to the local radio station broadcast audio, NextRadio also provides service from a cloud service that let's radio stations upload their call letters, brand information and so on," says Kagan.
There are already a variety of similar apps available including Pandora, TuneIn Radio, Clear Channel I Heart Radio, Radio.com and others. However these are apps, which use the wireless network. They do not receive local radio stations over the air, like a radio.
"NextRadio app seems to be different. It does both. It lets users listen to live radio over the airwaves and it lets them listen to distant stations over the wireless network through an app. The question is simple. Is there a market for this with all the competition already in the app market? Weather NextRadio is successful depends on whether they can capture enough users to make it viable. This lets users listen to live radio without using wireless minutes. We'll have to see if this is successful," says Kagan.
About Jeff Kagan
Jeff Kagan is a Technology Industry Analyst and consultant who is regularly quoted by the media over 25 years. He offers comment on wireless, telecom and tech news stories to reporters and journalists.
He is also known as a Tech Analyst, Wireless Analyst, Telecom Analyst and Principal Analyst depending on the focus of the story.
He follows wireless, telecom, Internet, cable television and IPTV. He also follows the wide consumer electronics and technology space.
Reporters: Jeff Kagan sends comments by email to reporters and the media. If you would like to be added to this email list please send request by email.
Clients: Call or email Jeff Kagan to discuss becoming a client. Kagan has worked with many companies over 25 years as consulting clients.
Contact: Jeff Kagan by email at jeff(at)jeffKAGAN(dot)com or by phone at 770-579-5810.
Visit his website: at jeffKAGAN.com to learn more and for disclosures.
Kagan is an analyst, consultant, columnist and speaker.
Twitter: @jeffkagan