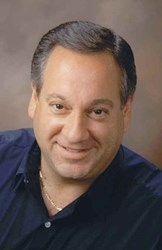 Technology Industry Analyst Jeff Kagan is available to speak with reporters, or may be quoted through this release.
Atlanta, GA (PRWEB) September 26, 2013
Nokia is planning to launch several new smartphones and their first tablet, according to FoxBusiness on Sept 26.
Tech analyst Jeff Kagan offers comment.
"Will it be successful? That's the first obvious question. The next Apple iPad update should be right around the same time as this Nokia introduction. So will Nokia be able to keep their head above water or will their announcements get lost in all the Apple noise?" says Principal analyst Jeff Kagan.
"Nokia may be struggling to capture market share, but they are slowly doing so. They will introduce a series of new smartphones. Some will be from the Lumia brand and will be updates. The next question is will there be anything new? Perhaps another branded smartphone?" asks Wireless analyst Kagan.
"This is also Nokia's first effort into the tablet space. While tablets are successful looking at it from Apple's perspective with the iPad, it is also a very tough nut to crack looking at it from every other perspective. Samsung using Google Android is the next biggest seller of tablets. Microsoft Surface is trying, but just can't capture the imagination or the pocketbook. Blackberry tried and failed. Others are mostly not making any waves yet," says analyst Kagan.
"So will this Nokia tablet create any marketplace excitement? Well, I don't see Nokia tablets selling outside of their wireless smartphone customer base. So if they have around 3 or 4 percent market share on smartphones, perhaps they can carve out a portion of that in the tablet space," says Kagan.
That means tablet sales may or may not increase their market share, but could increase their profitability even in the small segment they currently play in.
"It all depends on the steak and the sizzle. First there has to be a really good design, then there has to be incredibly effective marketing to sell the design. We'll see how successful they are. This is a very big order and most other companies have simply not connected with the marketplace," says Kagan.
"I hope Nokia can pull the rabbit out of the hat, but we'll just have to wait and see what actually happens. Nokia has been struggling to recapture their glory days. One thing, you have to give them credit for a great effort. However they must translate that effort into sales and market share," says Kagan.
About Jeff Kagan
Jeff Kagan is a Technology Industry Analyst, consultant and columnist who is regularly quoted by the media over 25 years.
He offers comment to reporters and journalists on wireless, telecom, Internet, cable television, IPTV and other tech news stories.
Kagan is also known as a Tech Analyst, Wireless Analyst, Telecom Analyst and Principal Analyst.
Reporters: Jeff Kagan sends comments by email to reporters and the media. If you would like to be added to this email list please send request by email.
Clients: Contact Kagan to discuss becoming a client. He has worked with many companies as consulting clients over 25 years.
Contact: Jeff Kagan by email at jeff(at)jeffKAGAN(dot)com or by phone at 770-579-5810.
Visit his website: at jeffKAGAN.com to learn more and for disclosures.
Twitter: @jeffkagan