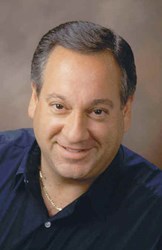 Obamacare or The Affordable Care Act first two days have been rough.
Atlanta, GA (PRWEB) October 02, 2013
Obamacare or the Affordable Care Act began yesterday, Oct 1. We expected to see people getting information on choices and prices to be able to compare. Instead online traffic jams have reported, says Reuters, Oct. 1.
Tech analyst Jeff Kagan offers comment.
"The government did not start with a limited test run the way any business would have. That's why these traffic jams are occurring. Whether we like it or not, and whether we are ready or not, Obamacare of the Affordable Care Act has begun. Unfortunately the first two days have been pretty messy," says Principal analyst Jeff Kagan.
"We have to hope the government can get it's act together before Obamacare get's the same bad reputation as waiting at the Division of Motor Vehicles to get your drivers licence renewed or getting a new licence plate or registration for your car. Our watch's click in one-second increments, but the government's watch unfortunately often clicks in one-hour or even one-day increments. Often doing business with the government is not pretty. We all have war stories to tell," says Kagan.
"I think if the government can get it's act together things will get better. If current problems continue, the government will have to extend us more time to get this new project off and running," says Kagan.
"One of the big problems is Americans simply don't know who has to do something and what they have to do. Everyone does not have to act. Many are fine as they are currently. However the government has simply not made the rules clear. That was mistake number one. That lack of clarity is very worrisome," says Kagan.
"This is one of the largest and most complex things we have ever done. Typically, a company launches a project like this in a city, then a few cities. They figure out what doesn't work right and they fix it before they roll it out nationwide. Why the government thinks it doesn't have to follow the same rules of common sense is a mystery," says Kagan.
About Jeff Kagan
Jeff Kagan is a Technology Industry Analyst, consultant and columnist who is regularly quoted by the media over 25 years.
He offers comment to reporters and journalists on wireless, telecom, Internet, cable television, IPTV and other tech news stories.
Kagan is also known as a Tech Analyst, Wireless Analyst, Telecom Analyst and Principal Analyst.
Reporters: Jeff Kagan sends comments by email to reporters and the media. If you would like to be added to this email list please send request by email.
Clients: Contact Kagan to discuss becoming a client. He has worked with many companies as consulting clients over 25 years.
Contact: Jeff Kagan by email at jeff(at)jeffKAGAN(dot)com or by phone at 770-579-5810.
Visit his website: at jeffKAGAN.com to learn more and for disclosures.
Twitter: @jeffkagan