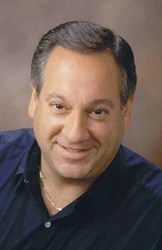 Technology Industry Analyst Jeff Kagan is available to speak with reporters, or may be quoted through this release.
Atlanta, GA (PRWEB) October 04, 2013
Tech analyst Jeff Kagan was quoted in this CNNMoney piece Oct 3, about how launching Obamacare was an impossible task.
Principal analyst Jeff Kagan offers additional comment.
"Launching Obamacare from the government point of view was the first major problem. The government point of view is simply wrong. Why didn't the government ask for corporate help before the train wreck?" asks Kagan.
"Compare how the government rolled Obamacare out to the way a large corporation would have done so. The US Government mistakenly thinks they can simply roll out Obamacare and it will go off without a hitch. That's the first mistake," says Kagan.
"Any company with the same opportunity, would have planned and tested; then would have finally rolled it out only in a very limited area, say a market or two. They would watch closely for problems, then fix them along the way. Only after several months worth of testing and fixing would the corporation be convinced this was ready to roll out nationwide. Then they would roll it out slowly, keeping control over the entire project," says Kagan.
"The reason is simple. Nothing works well from the start. Everything has problems that need to be fixed along the way. Companies don't want to look bad. It reflects poorly on them. They want to look like they have a good handle on things. This pays off in the marketplace for them," says Kagan.
"Why the US Government didn't realize that fact, and didn't prepare for that fact with a test market rollout first to fix the problems, before a nationwide rollout is the question we are all asking. Every project like this has problems early on," says Kagan.
"Whether you are for or against Obamacare, everyone seems to agree the government really dropped the ball on this rollout. Let's hope they can get their act together going forward," says Kagan.
About Jeff Kagan
Jeff Kagan is a Technology Industry Analyst, consultant and columnist who is regularly quoted by the media over 25 years.
He offers comment to reporters and journalists on wireless, telecom, Internet, cable television, IPTV and other tech news stories.
Kagan is also known as a Tech Analyst, Wireless Analyst, Telecom Analyst and Principal Analyst.
Reporters: Jeff Kagan sends comments by email to reporters and the media. If you would like to be added to this email list, please send request by email.
Clients: Contact Kagan to discuss becoming a client. He has worked with many companies as consulting clients over 25 years.
Contact: Jeff Kagan by email at jeff(at)jeffKAGAN(dot)com or by phone at 770-579-5810.
Visit his website: at jeffKAGAN.com to learn more and for disclosures.
Twitter: @jeffkagan