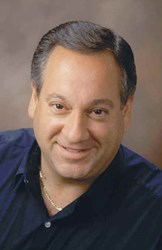 Qualcomm joins Samsung in new Smart Watch war.
Atlanta, GA (PRWEB) September 05, 2013
Qualcomm introduced their new Toq smart watch on Sept 4.
Tech analyst Jeff Kagan offers comment.
"The smart watch race has begun. Yesterday the big news about the first entry into the smart watch world came from Samsung at their bigger than life event. However there was another similar announcement that didn't get the same attention. The Qualcomm Toq smartwatch was also introduced the same day as the Samsung Gear smartwatch." Says Principal analyst Jeff Kagan.
"Qualcomm didn't handle the Toq rollout in a way they could get the biggest bang for the buck. Qualcomm used to sell wireless handsets before they changed their business model years ago and focused on technology that went inside many smartphones we use today from many makers. This may be Qualcomm's first effort back in the gear and handset market." Says wireless analyst Jeff Kagan.
"Does this mean Qualcomm will grow into a real handset competitor, or is this just a way to introduce a new category of device and show the other handset makers the way it can and should be done? That's the question early on. I don't have an answer yet." Says Kagan.
"I know Qualcomm thinks it was a good move to introduce this device at their Uplinq conference, however they missed an emormous opportunity for a real and big time coming out party. I get lots of invitations from lots of companies to attend their events. I simply don't have the time for most. I don't remember ever getting a heads up about this from Qualcomm. That worries me. Understanding how to play in todays game is a key to success." Says Kagan.
"While I believe Qualcomm may be entering this smart watch space at the right time, there are still so many unanswered questions. If Qualcomm want's to be a real player and competitor with Apple, Google, Samsung and others, they must do things in a way that will attract media and analyst attention. That's the best way to reach customers." Says Kagan.
So what does the new Qualcomm Toq smart watch look like?
"This new Toq smart watch seems to have a lot going for it with things like the Mirasol display and long battery life. In addition it will work with all Google Android devices. Can the Samsung Gear smart watch do the same? We will have to spend time comparing these two devices. In addition, it's also quite possible that Apple will introduce their iWatch very soon as well." Says Kagan.
This is the blast off moment for this new smart watch segment of the industry. It may turn into the next, big wave of growth to hit the wireless industry after the smartphones and tablets.
This also works together under the cloud, which makes it easier for customers to use. That also makes the customer less likely to leave for a competitor which is one of the key reasons behind the design.
About Jeff Kagan
Jeff Kagan is a Technology Industry Analyst and consultant who is regularly quoted by the media over 25 years. He offers comment on wireless, telecom and tech news stories to reporters and journalists.
He is also known as a Tech Analyst, Wireless Analyst, Telecom Analyst and Principal Analyst depending on the focus of the story.
He follows wireless, telecom, Internet, cable television and IPTV. He also follows the wide consumer electronics and technology space.
Reporters: Jeff Kagan sends comments by email to reporters and the media. If you would like to be added to this email list please send request by email.
Clients: Call or email Jeff Kagan to discuss becoming a client. Kagan has worked with many companies over 25 years as consulting clients.
Contact: Jeff Kagan by email at jeff(at)jeffKAGAN(dot)com or by phone at 770-579-5810.
Visit his website: at jeffKAGAN.com to learn more and for disclosures.
Kagan is an analyst, consultant, columnist and speaker.
Twitter: @jeffkagan