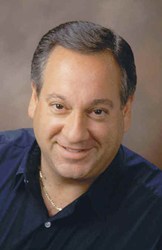 Technology Industry Analyst Jeff Kagan is available to speak with reporters, or may be quoted through this release.
Atlanta, GA (PRWEB) July 29, 2013
Samsung may be heading for a smartphone slowdown, says an article on EcommerceTimes.com by Richard Adhikari on July 27.
Tech analyst Jeff Kagan offers comment.
"Six years ago the smartphone market changed. The Apple iPhone and Google Android entered the space. Samsung sells the Galaxy smartphones, which uses Google Android and they are the number one seller of Androids today. Apple and Google have transformed the smartphone space. However now that the first five or six years have passed, something is changing. Weakness is starting, first with Apple last fall, and now with Samsung smartphones," says Principal analyst Jeff Kagan.
Last fall Apple growth started to slow. That is the reason their share price has fallen. This spring Samsung held a great Galaxy S4 launch event, and it appeared they were not affected by the Apple problem. "However it now appears they are beginning to experience the same problems as Apple," says Kagan.
"This should have been expected. No growth wave simply rides straight up. Every growth wave grows, crests then falls. Companies can continue to grow if they create the next wave to ride," says Kagan.
"The same thing is now starting to happen with Samsung. Once everyone who wants a smartphone, has a smartphone, then changes have to occur. Handset makers like Apple and Samsung will start trying to win customers away from each other. They can also make less expensive models. However customers have found their own way around the pricing obstacle. They are buying last years models at steep discounts," says Kagan.
Going forward the carriers and handset makers are going to try and win customers from each other rather than focusing on first time smartphone customers. The good news is that will mean better quality handsets and customer service. So that is a win for customers.
"The stress right now seems to be on Apple and Samsung with their higher priced handsets. Lower priced handset manufacturers who sell Google Android might see growth. However going forward this is a challenge. What is the solution? What will change going forward? Those are the questions being asked today. Stay tuned," says Kagan.
About Jeff Kagan
Jeff Kagan is a Technology Industry Analyst and consultant who is regularly quoted by the media over 25 years. He offers comment on wireless, telecom and tech news stories to reporters and journalists.
He is also known as a Tech Analyst, Wireless Analyst, Telecom Analyst and Principal Analyst depending on the focus of the story.
He follows wireless, telecom, Internet, cable television and IPTV. He also follows the wide consumer electronics and technology space.
Reporters: Jeff Kagan sends comments by email to reporters and the media. If you would like to be added to this email list please send request by email.
Clients: Call or email Jeff Kagan to discuss becoming a client. Kagan has worked with many companies over 25 years as consulting clients.
Contact: Jeff Kagan by email at jeff(at)jeffKAGAN(dot)com or by phone at 770-579-5810.
Visit his website: at jeffKAGAN.com to learn more and for disclosures.
Kagan is an analyst, consultant, columnist and speaker.
Twitter: @jeffkagan