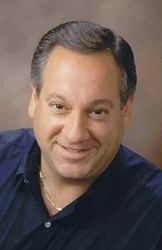 These cuts may finally be good news for the wireless carrier.
Atlanta, GA (PRWEB) August 28, 2013
Wireless carrier Sprint will be cutting 800 customer service jobs, according to Mark Davis, reporter for The Kansas City Star, Aug 27.
Tech analyst Jeff Kagan offers comment.
"Typically when a company cuts workers it's not good news. However, Sprint cutting 800 customer service jobs may be an exception. Why does a company need customer service? To take care of customer troubles, right? Well, apparently Sprint customer problems have decreased enough to cut these workers. That sounds like good news to me so far," says principal analyst Jeff Kagan.
"Many of these cuts may come from the Nextel portion of Sprints business. If you recall Sprint recently shut down the Nextel network. That's why we cannot yet say that Sprint has turned the corner, but things seem to be heading in the right direction for the company after a decade or problems," says wireless analyst Jeff Kagan.
"In addition, the wireless industry continues to change. Sprint continues to faces intense competition from industry leaders AT&T Mobility and Verizon Wireless. Sprint also faces growing competition from T-Mobile USA, which seems to be reviving itself as well," says Kagan.
"With all that said, Sprint is now a different company. It is now majority owned by Tokyo based Softbank. That change factor could help Sprint reinvent and reinvigorate itself. If done right Sprint could be on the verge of a recovery. These things do happen. Just look at T-Mobile USA as one example," says Kagan.
"It would be great if Sprint could get a strong foothold and start reaching for the stars once again. They were an industry leader with innovation a decade ago. They can be again, if they play their cards right. That's the question that lingers. Can they? Let's hope for their customers, workers, partners and investors they can hit the bullseye once again," says Kagan.
About Jeff Kagan
Jeff Kagan is a Technology Industry Analyst and consultant who is regularly quoted by the media over 25 years. He offers comment on wireless, telecom and tech news stories to reporters and journalists.
He is also known as a Tech Analyst, Wireless Analyst, Telecom Analyst and Principal Analyst depending on the focus of the story.
He follows wireless, telecom, Internet, cable television and IPTV. He also follows the wide consumer electronics and technology space.
Reporters: Jeff Kagan sends comments by email to reporters and the media. If you would like to be added to this email list please send request by email.
Clients: Call or email Jeff Kagan to discuss becoming a client. Kagan has worked with many companies over 25 years as consulting clients.
Contact: Jeff Kagan by email at jeff(at)jeffKAGAN(dot)com or by phone at 770-579-5810.
Visit his website: at jeffKAGAN.com to learn more and for disclosures.
Kagan is an analyst, consultant, columnist and speaker.
Twitter: @jeffkagan