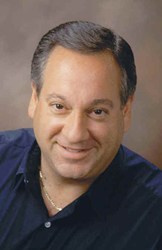 Technology Industry Analyst Jeff Kagan is available to speak with reporters, or may be quoted through this release.
Atlanta, GA (PRWEB) August 03, 2013
Time Warner Cable dropped CBS from many of its markets in a dispute over fees, says USA Today, Aug 3.
Industry analyst Jeff Kagan offers comment.
"This story is much larger than it appears. It has been brewing for many years, and affects every cable television network and every network. Bottom line, the fees that networks charge cable television companies are simply too high and still increasing. The cost gets passed onto customers and that's why the price customers pay for television is roughly double every ten years. It's a runaway cost increase that needs control," says Tech analyst Jeff Kagan.
The cable television model, which we have been using for decades, is being challenged by Time Warner Cable because of runaway costs passed on to the customer.
"From the investor point of view, these ever rising costs are a good thing. However from a customer point of view, they are bad since the price rises year after year. There are two types of customers. One wants everything and is willing to pay for it. The other is more cost conscious and would rather get fewer channels and pay less. The cable television industry has always been more concerned with the investor and less concerned with the customer," says Technology Industry Analyst Jeff Kagan.
"The tide may be turning. Time Warner Cable has tried to stand up to this out of control, price rising, runaway train for the last several years. They always compromise with the networks and programming stays on. This time it's different. Time Warner Cable has taken the side of the customer in this debate and is standing firm. That may be a good thing," says Kagan.
There have been several solutions discussed in recent years, but nothing has changed. Time Warner Cable is drawing a line in the sand and is saying, no more.
"I don't want either the networks or the cable television companies to be hurt, but the model for the cable television business is broken and needs to be re-written. A la carte is one alternative giving the customer the ability to choose the channels they want to watch, and pay less. Did you realize the average customer only watches the same ten to fifteen channels? I think if other cable television companies take the side of Time Warner Cable and the customer in this debate, the chances are better to re-write the rules the industry plays by," says Kagan.
"Imagine a new industry where everyone plays well together. A world where both the customer and the investor win. Cable television companies like Comcast, Time Warner Cable and Cablevision will continue to grow. IPTV players like AT&T uVerse and Verizon FiOS will as well. New technologies like Aereo, Google TV, Apple TV and more will introduce new technologies and the industry will change and grow. The future will be bright, but before we get there, we must get through today," says Kagan.
About Jeff Kagan
Jeff Kagan is a Technology Industry Analyst and consultant who is regularly quoted by the media over 25 years. He offers comment on wireless, telecom and tech news stories to reporters and journalists.
He is also known as a Tech Analyst, Wireless Analyst, Telecom Analyst and Principal Analyst depending on the focus of the story.
He follows wireless, telecom, Internet, cable television and IPTV. He also follows the wide consumer electronics and technology space.
Reporters: Jeff Kagan sends comments by email to reporters and the media. If you would like to be added to this email list, please send request by email.
Clients: Call or email Jeff Kagan to discuss becoming a client. Kagan has worked with many companies over 25 years as consulting clients.
Contact: Jeff Kagan by email at jeff(at)jeffKAGAN(dot)com or by phone at 770-579-5810.
Visit his website: at jeffKAGAN.com to learn more and for disclosures.
Kagan is an analyst, consultant, columnist and speaker.
Twitter: @jeffkagan