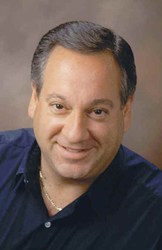 Technology Industry Analyst Jeff Kagan is available to speak with reporters, or may be quoted through this release.
Atlanta,GA (PRWEB) August 05, 2013
Time Warner Cable send a letter to CBS to end the blackout, according to Reuters, Aug 5.
Industry analyst Jeff Kagan offers comment.
"The Time Warner Cable blackout of the CBS Network on its cable system is a battle that has been brewing for years. It hurts everyone, but it an important part of the process so we can reinvent the way we pay for television going forward. Every time a network contract comes up for renewal Time Warner Cable has been fighting to keep costs under control. This time with CBS the battle has been taken to the next level," says Principal analyst Jeff Kagan.
"No one wants either side to be hurt, that means the investors or the companies, but there are also customers that have to be part of the mix as well, and customers have been hurt over time. To date the investors have loved the performance, but the customers hated it since they had to pay more year after year. Customers pay roughly double every ten years," says Kagan.
"Current Time Warner Cable CEO Glenn Britt and incoming CEO Robert Marcus are putting forth an offer that is worth considering. The economics of this industry have changed, and competition is growing. Things must change if the networks and the cable providers are going to continue to do well. It's time the industry fixes it's own problems. Either the industry does it on it's own, or the US Government will step in again and that's the last thing the industry wants," says Kagan.
"So congratulations to Time Warner Cable for their bold offer. Let's see if CBS will step up as well. Something has to change in this industry or it will hurt itself," says Kagan.
"A la Carte may not be where either side really want's to go, but the marketplace has changed and the industry must respond correctly. It is a good solution being put forward by Time Warner Cable. This let's customers choose the channels they want to watch and pay less in total. Either that or competitive threats like the satellite television companies and new companies like Aereo will step in and really be the big winners here," says Kagan.
About Jeff Kagan
Jeff Kagan is a Technology Industry Analyst and consultant who is regularly quoted by the media over 25 years. He offers comment on wireless, telecom and tech news stories to reporters and journalists.
He is also known as a Tech Analyst, Wireless Analyst, Telecom Analyst and Principal Analyst depending on the focus of the story.
He follows wireless, telecom, Internet, cable television and IPTV. He also follows the wide consumer electronics and technology space.
Reporters: Jeff Kagan sends comments by email to reporters and the media. If you would like to be added to this email list please send request by email.
Clients: Call or email Jeff Kagan to discuss becoming a client. Kagan has worked with many companies over 25 years as consulting clients.
Contact: Jeff Kagan by email at jeff(at)jeffKAGAN(dot)com or by phone at 770-579-5810.
Visit his website: at jeffKAGAN.com to learn more and for disclosures.
Kagan is an analyst, consultant, columnist and speaker.
Twitter: @jeffkagan