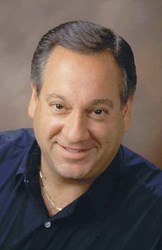 Technology Industry Analyst Jeff Kagan is available to speak with reporters, or may be quoted through this release.
Atlanta, GA (PRWEB) September 24, 2013
Speaking at the Goldman Sachs 22nd Annual Communacopia Conference today, Sept 24, Verizon Communications Chairman and CEO Lowell McAdam said as traffic on the networks continues to increase there is going to be a point where operators hit the ceiling and have no more available bandwidth for customers.
McAdam said, "It's physics. If you are allowing unlimited, you will run out of gas."
"This Verizon comment simply makes no sense. When two different people look at the same thing you often get two completely different perspectives. That's what is happening here. It does not mean either is right or wrong, just different," says Tech analyst Jeff Kagan.
"Unlimited wireless data may not make sense for Verizon Wireless for a variety of reasons. Perhaps they want to have some control over how much wireless data is being used. Perhaps they want to increase their profitability. Whatever the reason, this is Verizon's belief and they are not wrong, for Verizon. Sprint is a different story," says Principal analyst Jeff Kagan.
"Sprints unlimited plans are the right idea at the right time. They have plenty of capacity on the network. Sprint in fact has much more spectrum than Verizon. Sprint was recently acquired by Softbank and they are working to upgrade the network as quickly as possible. In the mean time Sprint needs to hang on to their existing customer base and attract new users," says wireless analyst Kagan.
"So this unlimited plan is a great idea. If Sprint charged the same as Verizon or AT&T they would lose. So Sprint needs to attract attention. That's what always happens in a market. The leaders and the followers take different marketing and positioning angles. And that's exactly what is happening here," says Kagan.
"If and when Sprint get's to the point years from now, where spectrum capacity is a problem, then they can make changes. Until then, this unlimited plan makes enormous sense as they compete with Verizon and AT&T," says Kagan.
About Jeff Kagan
Jeff Kagan is a Technology Industry Analyst and consultant who is regularly quoted by the media over 25 years. He offers comment on wireless, telecom and tech news stories to reporters and journalists.
He is also known as a Tech Analyst, Wireless Analyst, Telecom Analyst and Principal Analyst depending on the focus of the story.
He follows wireless, telecom, Internet, cable television and IPTV. He also follows the wide consumer electronics and technology space.
Reporters: Jeff Kagan sends comments by email to reporters and the media. If you would like to be added to this email list please send request by email.
Clients: Call or email Jeff Kagan to discuss becoming a client. Kagan has worked with many companies over 25 years as consulting clients.
Contact: Jeff Kagan by email at jeff(at)jeffKAGAN(dot)com or by phone at 770-579-5810.
Visit his website: at jeffKAGAN.com to learn more and for disclosures.
Kagan is an analyst, consultant, columnist and speaker.
Twitter: @jeffkagan