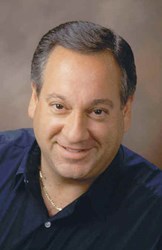 Technology Industry Analyst Jeff Kagan is available to speak with reporters, or may be quoted through this release.
Atlanta, GA (PRWEB) September 02, 2013
Verizon and Vodafone have agreed to a Verizon Wireless deal, says Reuters, Sept 2.
Tech analyst Jeff Kagan offers comment.
"Verizon has been trying to acquire the Vodafone portion of Verizon Wireless for many years. Congratulations to Verizon on getting the deal done," says Principal analyst Jeff Kagan.
"This is great news for Verizon on many fronts. One of which is the world is rapidly moving toward wireless and there are still enormous opportunities for growth going forward," says wireless analyst Jeff Kagan.
That means even though they paid quite a bit to get this deal done, it could still be a very good deal for them going forward.
"There's both a good part and a bad part to this deal. It's fortunate that Verizon got this deal done now because Verizon Wireless is only increasing in value and it will only cost more as time goes by. It's unfortunate that Verizon had to wait this long and pay this much. If they had just done this deal years ago it would have cost them much less," says Kagan.
"Waiting may have cost Verizon a pretty penny, but at least they will now finally own all of Verizon Wireless. That means they now control the direction of the company, for better or worse," says Kagan.
"So congratulations to CEO Lowell McAdam and the entire Verizon team," says Jeff Kagan.
About Jeff Kagan
Jeff Kagan is a Technology Industry Analyst and consultant who is regularly quoted by the media over 25 years. He offers comment on wireless, telecom and tech news stories to reporters and journalists.
He is also known as a Tech Analyst, Wireless Analyst, Telecom Analyst and Principal Analyst depending on the focus of the story.
He follows wireless, telecom, Internet, cable television and IPTV. He also follows the wide consumer electronics and technology space.
Reporters: Jeff Kagan sends comments by email to reporters and the media. If you would like to be added to this email list please send request by email.
Clients: Call or email Jeff Kagan to discuss becoming a client. Kagan has worked with many companies over 25 years as consulting clients.
Contact: Jeff Kagan by email at jeff(at)jeffKAGAN(dot)com or by phone at 770-579-5810.
Visit his website: at jeffKAGAN.com to learn more and for disclosures.
Kagan is an analyst, consultant, columnist and speaker.
Twitter: @jeffkagan