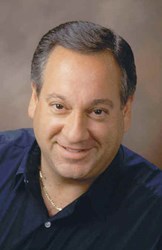 Great news, but what took so long?
Atlanta, GA (PRWEB) August 22, 2013
Verizon Wireless joins AT&T Mobility, Sprint Nextel and T-Mobile and now offers wireless connectivity in the subways of New York City, says eWeek.com on August 20.
Industry analyst Jeff Kagan offers comment.
"This is great news for the customers of Verizon who have complained about service problems in the subway for many years. Going forward it looks like Verizon customers will have the same good quality connection in the subway as customers of AT&T, Sprint and T-Mobile," says Wireless analyst Jeff Kagan.
"This is better late than never. The data revolution has been exploding over the last six years. Since Verizon and Verizon Wireless are both based in the NY City area, you would think they would have heard the complaints of their customers and would have acted first rather than fourth. Why they waited so long is a nagging question," says Kagan.
"This is great news for Verizon customers, however why did Verizon ended up being fourth behind AT&T, Sprint and T-Mobile. Why the delay?" says Kagan.
"It's interesting how companies position in the mind of the customer can change over time. I remember when Verizon had terrible service voice quality years ago. Then they started improving the network. Next came the, 'Can you hear me now' advertising campaign and it transformed Verizon in the mind of the user. Verizon Wireless went from worst to first in voice quality. Data is different, but just as important. Is this delay a sign that things starting to change once again? If so that would not be good news, but we'll have to keep our eyes open and see what happens going forward," says Kagan.
"I have always been a fan of Verizon over the last decade or two, as they were working hard to improve. However this delay should be a wake-up call to Verizon. Will it be? We'll keep our eyes open and see," says Kagan.
About Jeff Kagan
Jeff Kagan is a Technology Industry Analyst and consultant who is regularly quoted by the media over 25 years. He offers comment on wireless, telecom and tech news stories to reporters and journalists.
He is also known as a Tech Analyst, Wireless Analyst, Telecom Analyst and Principal Analyst depending on the focus of the story.
He follows wireless, telecom, Internet, cable television and IPTV. He also follows the wide consumer electronics and technology space.
Reporters: Jeff Kagan sends comments by email to reporters and the media. If you would like to be added to this email list please send request by email.
Clients: Call or email Jeff Kagan to discuss becoming a client. Kagan has worked with many companies over 25 years as consulting clients.
Contact: Jeff Kagan by email at jeff(at)jeffKAGAN(dot)com or by phone at 770-579-5810.
Visit his website: at jeffKAGAN.com to learn more and for disclosures.
Kagan is an analyst, consultant, columnist and speaker.
Twitter: @jeffkagan