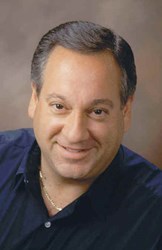 Technology Industry Analyst Jeff Kagan is available to speak with reporters, or may be quoted through this release.
Atlanta, GA (PRWEB) August 29, 2013
Once again Verizon is in talks to acquire the Vodafone portion of Verizon Wireless, says Reuters, on Aug. 29.
Industry analyst Jeff Kagan offers comment on this story.
"This dance has been going on for years. Each time we think Verizon could indeed win the Vodafone portion of their wireless network. As time passes, the costs continue to rise for Verizon thanks to growth in Verizon Wireless. Now there are added pressures like building competition from Sprint and T-Mobile USA, interest rates rising and taxes," says Principal analyst Jeff Kagan.
"I have been following Verizon and Verizon Wireless for decades. I have to say, if Verizon is going to make their move, now is the time. Actually, yesterday would have been better. Every year that passes makes this deal more expensive to Verizon. So if their goal is to own, earlier is better," says Wireless analyst Kagan.
"Rumors are that Vodafone now also has an interest in getting this deal done. Does that mean it will happen? Well no, but it does mean chances are better. We'll just have to wait and see. Based on past performance, I would expect we will get all excited with anticipation, then let down when it fails to occur. Let's stay tuned. It should happen at some point. Maybe this time, is that point," says Kagan.
Reuters says if this deal occurs it will be the third-biggest deal of all time.
"Vodafone has been reluctant in the past do sell to Verizon because their own core business is slowing. Verizon is looking to expand by completely owning Verizon Wireless and by moving into other markets like Canada. This new inning of this long game is just getting started," says Kagan.
About Jeff Kagan
Jeff Kagan is a Technology Industry Analyst and consultant who is regularly quoted by the media over 25 years. He offers comment on wireless, telecom and tech news stories to reporters and journalists.
He is also known as a Tech Analyst, Wireless Analyst, Telecom Analyst and Principal Analyst depending on the focus of the story.
He follows wireless, telecom, Internet, cable television and IPTV. He also follows the wide consumer electronics and technology space.
Reporters: Jeff Kagan sends comments by email to reporters and the media. If you would like to be added to this email list please send request by email.
Clients: Call or email Jeff Kagan to discuss becoming a client. Kagan has worked with many companies over 25 years as consulting clients.
Contact: Jeff Kagan by email at jeff(at)jeffKAGAN(dot)com or by phone at 770-579-5810.
Visit his website: at jeffKAGAN.com to learn more and for disclosures.
Kagan is an analyst, consultant, columnist and speaker.
Twitter: @jeffkagan