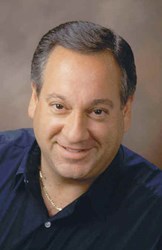 Technology Industry Analyst Jeff Kagan is available to speak with reporters, or may be quoted through this release.
Atlanta, GA (PRWEB) October 11, 2013
It's time that customer care joined the smartphone and tablet generation. A small company called Zappix helps the small and mid size business market do just that, according to the Boston Globe, Oct. 4.
Tech analyst Jeff Kagan offers comment.
"It's time that customer service meets the age of the iPhone and Android. Today we use smartphones, tablets and computers all day long, but when we call a company for customer service we still dial in the old fashioned way, then wait on hold. Customer care expectations are rising. Few companies can meet the challenge. It's time to drag customer service kicking and screaming into 2013," says Principal analyst Jeff Kagan.
Jeff Kagan met Gal Steinberg, the VP of Marketing for Zappix and listened to their story. This is a small company, which started in Israel and moved to the United States in March 2013. They are one of the new companies who is trying to lead in this new segment… helping companies who want to offer an advanced level of customer service and care. They use a variety of technologies like smartphones and apps to connect the customer to the company, quickly and efficiently.
"Zappix let's customers tap an app, connect with the company they are doing business with, get what they want done, and move on. It lets users click the app and send a tweet or email or helps you get the information you want from the company web site. They are already working with companies like American Airlines, Cambridge City Hall and Blue Cross Blue Shield of Massachusetts.
"Steinberg says Boston is where they are starting, and next will be New York. The way I see this Zappix service, it should be a great way for small and mid size businesses to update their customer experience. Big companies struggle on an ongoing basis to keep up with the continual changes. Small and mid size companies just can't do that. They must use a service like Zappix," says Kagan.
"Today there is not much in the way of competition, according to Zappix. However as they continue to succeed, I imagine that will change and quickly. Wireless and online is not going away. Today it is a great way to enable your customer to get what they want, quickly and easily. That should only attract more companies, more quickly. This industry sector will be an interesting place to keep watching," says Kagan.
About Jeff Kagan
Jeff Kagan is a Technology Industry Analyst, consultant and columnist who is regularly quoted by the media over 25 years.
He offers comment to reporters and journalists on wireless, telecom, Internet, cable television, IPTV and other tech news stories.
Kagan is also known as a Tech Analyst, Wireless Analyst, Telecom Analyst and Principal Analyst.
Reporters: Jeff Kagan sends comments by email to reporters and the media. If you would like to be added to this email list please send request by email.
Clients: Contact Kagan to discuss becoming a client. He has worked with many companies as consulting clients over 25 years.
Contact: Jeff Kagan by email at jeff(at)jeffKAGAN(dot)com or by phone at 770-579-5810.
Visit his website: at jeffKAGAN.com to learn more and for disclosures.
Twitter: @jeffkagan