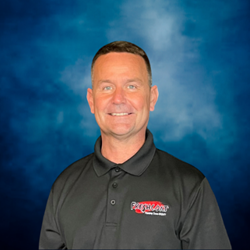 Fresh Coat Painters is unique because our process isn't about earning and completing a job – it's about building relationships with clients and working toward being a painting partner for life. That starts with being honest, dependable and trustworthy. - Jeff Granger
ITHACA, N.Y. (PRWEB) May 24, 2021
Jeff Granger is pleased to announce the launch of his new professional painting company – Fresh Coat Painters of Ithaca.
Fresh Coat Painters of Ithaca offers painting services including interior and exterior painting, sealing and staining; popcorn ceiling and wallpaper removal; faux painting; agricultural painting; drywall repair and more throughout the Finger Lakes region of New York State. Fresh Coat Painters has a national product partnership with Sherwin-Williams®, so products are guaranteed to be high quality.
"Fresh Coat Painters is unique because our process isn't about earning and completing a job – it's about building relationships with clients and working toward being a painting partner for life. That starts with being honest, dependable and trustworthy. If you hire us to complete a home improvement project, we'll be professional, on time and on budget and you'll love the final product. That sounds simple, but we all know it can be hard to find," Granger said.
As part of the company's commitment to service, Fresh Coat Painters hires background-checked professionals and has a 24/7 receptionist, online scheduling and free detailed quotes. Fresh Coat Painters also offers a 3-3-3 customer service pledge, which means calls will be answered by a live person within three rings, a quote will be delivered within three days (customer schedule permitting) and the job will be started within three weeks.
Granger spent 26 years in the pharmaceutical industry before launching Fresh Coat Painters and spent many years volunteering and coaching youth sports. Although he doesn't have a painting background, he has always been a company builder focused on helping people and businesses grow.
"I was employee number five at my last company and, for more than two decades, I focused on nurturing partner relationships, organizational structure, growth and building the company. I understand what it takes to build a sustainable, success company and to provide excellent quality and customer service. That's what I'm looking forward to doing with Fresh Coat Painters of Ithaca," Granger said.
Fresh Coat Painters was founded in 2004 as part of Strategic Franchising Systems. Since 2015, Fresh Coat Painters has been included in the Bond's Top 100 and named to Entrepreneur Magazine's Franchise 500 list. Fresh Coat Painters is also part of the International Franchise Association, the Small Business Association's Franchise Registry, VetFran and Minority Fran. Fresh Coat Painters of Ithaca is bonded and insured.
For more information about Fresh Coat Painters of Ithaca, call 607-483-9271, email JGranger@FreshCoatPainters.com or visit http://www.FreshCoatPainters.com/Ithaca.