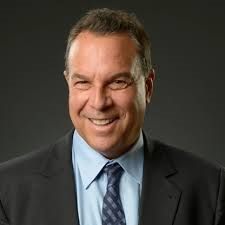 If we are to be competitive in the 21st century economy, our children must learn how to survive in a rapidly evolving, high technology environment.
West Palm Beach, Florida (PRWEB) October 31, 2016
A walk through the just-opened Greene School in West Palm Beach, Florida reveals three year olds learning Spanish, kindergarteners learning computer coding as 3D printers spin out their creations, and second graders in their yoga class.
It's all part of the vision created by billionaire real estate developer Jeff Greene who, for over a year, has worked to make his vision of what is lacking in traditional education a reality. That vision is now The Greene School. The Greene School is a not-for-profit private school in West Palm Beach, Florida that Greene hopes will serve as a model for the future of education.
The school has recruited some of the industry's top educational talent, including the former head of the Nightingale-Bamford School in Manhattan as the Head of School as well as faculty from schools such as the Horace Mann School in the Bronx. The head science teacher is the recipient of the 2016 Mickelson Exxon Teacher Academy Honor.
"America is deeply divided along ideological, partisan and economic lines. Despite calls for "unity", these divisions are growing deeper and more dangerous with every passing day," said Greene from his Palm Beach, Florida headquarters.
"Exacerbating these divisions is the relentless impact of globalization and technology on the American workforce. As with the displacement of millions of blue collar workers over the past 40 years, job destruction for many white collar jobs is inevitable. Our future depends on our children learning the skills needed to survive in this rapidly changing economy," said Greene.
Any school can teach the essential core subjects. Those areas, commonly known as STEM as well as reading and language arts, have been part of lesson plans since the days of the little red school house. The Greene School is developing a 21st century curriculum that moves beyond traditional teaching.
STEAM (the inclusion of Art into the STEM curriculum) is an educational approach to learning that uses Science, Technology, Engineering, the Arts and Mathematics in combination to encourage original thinking, student curiosity and out-of-the-box student discussion. This new approach creates life-long learners who are not only problem solvers but also problem seekers.
This revolutionary approach has already caught the attention of other nationally recognized educators. Just two months after opening, The Greene School announced it is partnering with AltSchool, described as one of the most progressive education institutions in the country by Tech Insider. Founded in Silicon Valley by the former head of personalization at Google, and having raised more than $100 million from technology titans including Mark Zuckerberg, AltSchool understands the necessity for 21st-century skills in a dynamic world.
Mr. Greene is a signatory of the Buffet-Gates Giving Pledge. He says the school is an extension of that spirit of philanthropy. In addition to funding the school's construction and operations, seventy percent of the students at the school are receiving tuition assistance. Greene says any child who shows the ability to succeed should be given every chance to reach that success.
The Greene School opened its doors last month with inaugural classes in grades Pre-K through fourth grade. Midway through its first year, the school is already planning to expand to middle school grades fifth through eight as soon as next year.
"I hope this school serves as a model," said Greene. "If we are to be competitive in the 21st century economy, our children must learn how to survive in a rapidly evolving, high technology environment. Success will depend less on traditional learning and more on the development of the whole individual and our ability to become lifelong learners."
About Jeff Greene:
Mr. Greene is a private investor whose diversified portfolio is valued at over three billion dollars and includes commercial and residential real estate holdings, retail interests and several hotel properties. The son of a religious school teacher and small business owner in Massachusetts, Mr. Greene earned a Bachelor's degree from Johns Hopkins University and an MBA from Harvard University. Raised to appreciate the value of hard work, Mr. Greene paid for his own education working several jobs while attending classes. His first real estate purchase was a multi-family home near the Harvard University campus which he rented out while enrolled in the university. Today, Mr. Greene is an active philanthropist who continues to value hard work, a good education and the importance of the middle class. He is a signatory of the Buffet-Gates Giving Pledge. The Greene Institute's Closing the Gap Conference is an annual event bringing together many of the world's most respected academics and political leaders to discuss the importance of maintaining a skilled middle class. He and his wife, Mei Sze are the founders of The Greene School, dedicated to empowering high-performing students to be adaptive, confident and productive stewards of an evolving world. Mr. Greene and wife Mei Sze reside in Palm Beach, Florida with their three children.
About The Greene School:
The Greene School is suited for academically-advanced, highly-motivated students. The accelerated above-grade-level curriculum has been specifically designed for bright, curious and joyful learners. The Greene School's cross-curricular approach encourages critical thinking, creativity, communication, collaboration and compassion, and provides students with the education and tools necessary to prepare them for a dynamic world. Every student at The Greene School is provided with a personalized approach to learning, tailored to his or her needs, interests, goals and strengths. Teachers evaluate student progress regularly, providing guidance on how to keep them challenged and engaged. It is a simple approach – effective, valuable and meaningful for every student. The Greene School is located at 2001 South Dixie Highway in West Palm Beach.