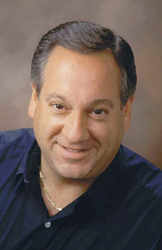 Technology Industry Analyst Jeff Kagan is now scheduling analyst briefings for companies who want to meet him and get on his radar.
Atlanta, GA (PRWEB) December 08, 2014
If you would like to talk with Industry Analyst Jeff Kagan about having him follow and comment on your company and offerings, please contact him by email or phone.
Jeff Kagan would like to thank everyone and every company for contacting him to schedule a briefing and get on his radar at the 2015 International Consumer Electronics Show or CES in Las Vegas, Jan 6 – 9.
Initial briefings for Technology Analyst Kagan can be scheduled by phone before or after the show.
These initial phone briefings give executives at companies the chance to spend a few minutes with Kagan. At that time both can decide whether it makes sense to have Kagan follow them on a regular basis and comment on them.
"After the intial phone briefing, if we both agree, we can discuss next steps. We can either schedule an in-person meeting so I can learn more about your company, or we can discuss having you become a client where I would be able to spend more time following and commenting on your company in the marketplace, or both." Says Tech Analyst Kagan.
Wireless Analyst Jeff Kagan follows wireless, telecom, Internet and television like cable TV and IPTV, and assorted other areas of technology.
Telecom Analyst Kagan follows companies that provide network services for wireless, wire line, Internet, telephone and television.
He also follows companies that make equipment like handsets, tablets, smart watches, computers, televisions and more.
Kagan is an analyst, columnist, publishes daily press releases on companies and technologies, and is interviewed by the media on a daily basis.
To discuss further, please contact Jeff Kagan.
About Jeff Kagan
Jeff Kagan is an industry analyst, consultant, columnist, author, keynote speaker and futurist. He shares his opinion and views in many different ways over 25 years. His goal is to help you better understand our changing world, technology, industry and competition.
He is regularly quoted hundreds of times every year by the media. In fact tens of thousands of times over the last twenty five years.
Kagan writes two weekly columns and a daily press release on companies, technologies, competition and the changing industry.
He offers comment on wireless, telecom, Internet, cable television, IPTV and other tech news stories including Mobile Pay, Cloud, Internet of Things or IoT, M2M and more.
Kagan is known as a Technology Analyst, Tech Analyst, Wireless Analyst, Cloud Analyst, Smartphone Analyst, Telecom Analyst, Telecom Industry Analyst and Principal Analyst.
He is also a keynote speaker and public speaker. His speeches are on topics including State of the Industry, challenges and opportunities, changing technology, competition, services, winners and losers, why and what we can expect going forward.
Reporters: Jeff Kagan sends comments by email to reporters and the media. If you would like to be added to this email list please send request by email.
Companies and Clients: Contact Jeff Kagan to discuss setting up an "analyst briefing" or becoming a consulting client.
Contact: Jeff Kagan by email at jeff(at)jeffKAGAN(dot)com or by phone at 770-579-5810.
Visit his website: at jeffKAGAN.com to learn more.
Full Disclosure: Jeff Kagan is an independent industry analyst. He offers comment to the media on breaking news, announcements, technologies and the changing marketplace. He also writes columns and press releases offering comment, and is an author and speaker. Kagan earns a living as a consultant, analyst, speaker and author.
Twitter: Follow him at @jeffkagan