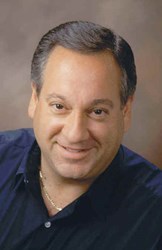 Technology Industry Analyst Jeff Kagan is available to speak with reporters, or may be quoted through this release.
Atlanta, GA (PRWEB) November 17, 2013
Now AirWatch want's to acquire part of Blackberry. There have been quite a few companies we speculate want to acquire all or part of Blackberry, according to the Atlanta Business Chronicle, Nov. 15.
Tech analyst Jeff Kagan offers comment.
"What will Blackberry look like after everything is done is the question. Will it be sold in whole? Will it be broken up into segments where parts will be sold and parts will remain? We simply don't know yet, but everything is in the middle of the process right now," says Principal analyst Jeff Kagan.
Now it looks llike AirWatch has entered the race for a part of Blackberry. AirWatch develops mobile device management software and is based in the Atlanta, GA area.
AirWatch software helps companies manage data on employee-based smartphongs and tablets. This helps companies remotely enable and disable applications, securely connect wireless devices to the companies system, and delete data if the device is lost or stolen.
AirWatch Chairman Alan Dabbiere has told Blackberry advisors that AirWatch would be interested in buying the services division.
Blackberry software would let AirWatch better manage and service Google Android, Apple iPhone and Blackberry devices and operating systems.
"The question right now is, what does the future of Blackberry look like going forward? Will they go private, or will they be sold of, bit by bit?" Asks Kagan.
"We are hearing plenty of buzz in the industry. Right now it's just too early to tell just who will win, who will lose and what Blackberry will look like going forward. The only thing we can be sure of today is things will change. Blackberry will likely be a very different from the company and services we have grown up with over the last decade," says Kagan.
"The theory is acquiring this part of Blackberry will help AirWatch with more rapid growth. Can AirWatch pull if off is the question. AirWatch is well run, but is still a small company and even though Blackberry is hurting, it is still very expensive. So trying to pull both ends together is a problem. We'll just have to wait and see what happens next," says Kagan.
About Jeff Kagan
Jeff Kagan is a Technology Industry Analyst, consultant and columnist. He is regularly quoted by the media over the last 25 years.
He offers comment to reporters and journalists on wireless, telecom, Internet, cable television, IPTV and other tech news stories.
Kagan is also known as a Tech Analyst, Wireless Analyst, Telecom Analyst and Principal Analyst.
Reporters: Jeff Kagan sends comments by email to reporters and the media. If you would like to be added to this email list please send request by email.
Clients: Contact Jeff Kagan to discuss becoming a consulting client.
Contact: Jeff Kagan by email at jeff(at)jeffKAGAN(dot)com or by phone at 770-579-5810.
Visit his website: at jeffKAGAN.com to learn more and for disclosures.
Twitter: @jeffkagan