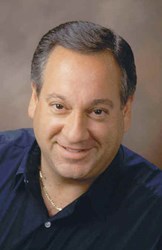 Technology Industry Analyst Jeff Kagan is available to speak with reporters, or may be quoted through this release.
Atlanta, GA (PRWEB) December 07, 2013
The Los Angeles Times is covering the issue of a la carte TV, Dec. 4. In this article they discuss a new report that says changing to a la carte would cost the industry.
Technology analyst Jeff Kagan offers comment on this growing problem.
The price of cable TV continues to rise and is getting out of control. Prices roughly double every ten years. Customers think something needs to be done. A la carte is a real solution. The only problem is it would transform the economic model of the entire pay TV space. That creates worry among cable TV executives and investors.
"So which is the best way to go? Bottom line, we have a problem that was created by the cable TV space itself. But it is still a problem we must solve," says Tech analyst Jeff Kagan.
Unfortunately there is no answer that would be right for everyone. Some would benefit with an a la carte model, and others would benefit by leaving things alone. A la carte changes the billing model and the economics of the entire cable TV industry.
Currently all users pay for all channels. It was no big deal a decade or two ago when channels and prices were low. However today there are hundreds of channels and costs are rising out of control. This was a problem created by the cable television industry to keep growing and to keep their investors happy.
The problem is the other side of the coin. Many customers are getting overcharged. Some like the idea of spreading the high cost of expensive channels like ESPN around. Others think they should only pay for what they order and watch.
"A la carte would mean we only pay for the channels we choose. That should mean users who watch fewer channels pay less. And users who watch more channels, or more expensive channels pay more," says Principal analyst Kagan.
The solution to this problem is simply deciding, as a nation, how to handle this going forward. Either to continue down the same path where non-power watchers subsidize the power watchers? That way the non-power users pay more so the power users can pay less.
Or do we want to change things so we can bill for usage, like with a la carte? That would mean the non-power users would pay less, and the power users would pay more.
"That's the fundamental question that needs answering. Once that key question is answered, we will know the direction we should head. Of course, even if we took a vote we would have some voting one way and some voting the other way. What we need is a way to reduce costs, and charge more fairly, without screwing up the entire industry. Is there a way? That is the question," says Kagan.
About Jeff Kagan
Jeff Kagan is a Technology Industry Analyst, consultant and columnist. He is regularly quoted by the media and shares his opinion in many ways over 25 years.
He offers comment to reporters and journalists on wireless, telecom, Internet, cable television, IPTV and other tech news stories.
Kagan is also known as a Tech Analyst, Wireless Analyst, Telecom Analyst and Principal Analyst.
Reporters: Jeff Kagan sends comments by email to reporters and the media. If you would like to be added to this email list please send request by email.
Clients: Contact Jeff Kagan to discuss becoming a consulting client.
Contact: Jeff Kagan by email at jeff(at)jeffKAGAN(dot)com or by phone at 770-579-5810.
Visit his website: at jeffKAGAN.com to learn more and for disclosures.
Twitter: @jeffkagan