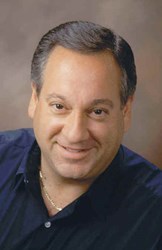 Technology Industry Analyst Jeff Kagan wishes Tim Krause and Alcatel-Lucent congratulations, good luck and hope for success.
Atlanta, GA (PRWEB) December 27, 2013
Alcatel-Lucent has a new Chief Marketing Officer as of January 1, 2014. His name is Tim Krause, according to FierceTelecom.com, Dec. 19.
Technology analyst Jeff Kagan offers comment.
"Alcatel-Lucent has been trying to restart their growth and marketing engines in recent years. Could 2014 be a good year for the company? Perhaps. I think they need fresh new thinking and ideas in a number of areas including marketing," says Tech analyst Jeff Kagan.
"The question is simple… is Tim Krause the right man for Alcatel-Lucent right now? If he is, then the communications giant will start to recover. If he is not, then we will see them continue to struggle. I don't have an answer to that question yet until we start to see results, one way or the other," says Principal analyst Kagan.
Alcatel-Lucent is a large wireless and wire line communications company. It has gone through a rough patch that has lasted many years. When they were separate companies, both Alcatel and Lucent were strong until the entire industry slowed in the early 2000's when the telecom bubble burst. This not only affected, but changed the entire industry including Alcatel and Lucent. In 2006 Alcatel and Lucent merged.
"I think the industry hoped to see the new Alcatel-Lucent quickly recover and grow, but that just simply did not happen. As I said back then, we'll have to see what happens next. There are no guaranteed. And we are still waiting," says telecom analyst Kagan.
"Now it looks like Alcatel-Lucent is going to try it once again. Once again I hope they are successful. Once again I hope they can recreate the magic they once had in their growth engines. Once again it will be good for their investors, customers, workers and partners. I do hope they are successful. However please forgive me if I don't hold my breath this time," says Kagan.
About Jeff Kagan
Jeff Kagan is a Technology Industry Analyst, consultant and columnist. He is regularly quoted by the media and shares his opinion in many ways over 25 years.
He offers comment to reporters and journalists on wireless, telecom, Internet, cable television, IPTV and other tech news stories.
Kagan is also known as a Tech Analyst, Wireless Analyst, Telecom Analyst and Principal Analyst.
Reporters: Jeff Kagan sends comments by email to reporters and the media. If you would like to be added to this email list please send request by email.
Clients: Contact Jeff Kagan to discuss becoming a consulting client.
Contact: Jeff Kagan by email at jeff(at)jeffKAGAN(dot)com or by phone at 770-579-5810.
Visit his website: at jeffKAGAN.com to learn more and for disclosures.
Twitter: @jeffkagan