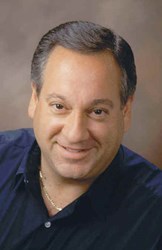 The Emperor has no clothes on.
Atlanta, GA (PRWEB) November 11, 2013
Apple is developing their own curved screen for the iPhone, the same way Samsung and LG are doing on their devices, says Bloomberg News Nov. 10.
Tech analyst Jeff Kagan asks, why?
"I have one thing to say about this whole curved screen business. What's the point? Doesn't anyone see that the Emperor has no clothes on?" asks Principal analyst Jeff Kagan.
"We have been hearing so much about the coming curved screen. We now have the first curved screen on Samsung devices and soon on Apple devices. That means curved screens are potentially the hottest think in mobile this year."
"One question. Why? What's the point?" asks Kagan.
Phone makers like Samsung and Apple are not talking about what these curved screens will do for the user. Just that they will offer them. "So what's the point? These are innovative, sure. But I simply don't get it." Asks Kagan.
"Perhaps they should spend more time and money educating the marketplace on the value of the curved screen and why it is better than the traditional screen, which everyone is happy with." Says Kagan.
"Maybe then it would make sense. Until then however, I think this is a definite case of the Emperor having no clothes on, but people are afraid to say anything. Imagine that," says Kagan.
About Jeff Kagan
Jeff Kagan is a Technology Industry Analyst, consultant and columnist. He is regularly quoted by the media over the last 25 years.
He offers comment to reporters and journalists on wireless, telecom, Internet, cable television, IPTV and other tech news stories.
Kagan is also known as a Tech Analyst, Wireless Analyst, Telecom Analyst and Principal Analyst.
Reporters: Jeff Kagan sends comments by email to reporters and the media. If you would like to be added to this email list please send request by email.
Clients: Contact Jeff Kagan to discuss becoming a consulting client.
Contact: Jeff Kagan by email at jeff(at)jeffKAGAN(dot)com or by phone at 770-579-5810.
Visit his website: at jeffKAGAN.com to learn more and for disclosures.
Twitter: @jeffkagan