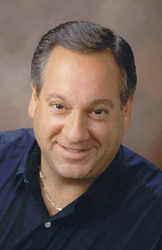 Technology Industry Analyst Jeff Kagan is available to speak with reporters, or may be quoted through this release.
Atlanta, GA (PRWEB) July 15, 2014
Apple and IBM are going to start to partner selling iPhone, iPad and Apps to business, according to Reuters, July 15.
Industry analyst Jeff Kagan offers comment.
"What goes around comes around. If we look back a few decades, we see how Apple and IBM were fierce competitors in the computer space. Today Apple and IBM are partnering to grow in the business space. Incredible turn of events," says Wireless analyst Jeff Kagan.
Apple is looking for growth in the business community for their devices like iPhone, iPad and iCloud services. IBM is the company who can help Apple do just that.
"If you stick around long enough the moon is full once again, the tides are high once again, and Apple and IBM can now do business. Who would've guessed?" Technology analyst Kagan.
"The mobile and telecom space is one of the hottest growing segments. Apple really has not done a great job on the business side of the market. That's why this deal with IBM seems to make so much sense," says Tech analyst Kagan.
"We'll have to see if this works, but the thinking behind it sure makes sense so far," says Kagan.
About Jeff Kagan
Jeff Kagan is an industry analyst, consultant, columnist, author, speaker and futurist. He shares his opinion in many ways over 25 years, helping to understand our changing world, technology, industry and competition.
He is regularly quoted by the media. He offers comment to reporters and journalists on wireless, telecom, Internet, cable television, IPTV and other tech news stories.
Kagan is known as a Technology Analyst, Tech Analyst, Wireless Analyst, Smartphone Analyst, Telecom Analyst, Telecom Industry Analyst and Principal Analyst.
Reporters: Jeff Kagan sends comments by email to reporters and the media. If you would like to be added to this email list, please send request by email.
Companies and Clients: Contact Jeff Kagan to discuss briefing him or becoming a consulting client.
Contact: Jeff Kagan by email at jeff(at)jeffKAGAN(dot)com or by phone at 770-579-5810.
Visit his website at jeffKAGAN.com to learn more.
Full Disclosure: Jeff Kagan is an independent industry analyst. He offers comment to the media on breaking news, announcements, technologies and the changing marketplace. He also writes columns and press releases offering comment, and is an author and speaker. He also works on a consulting basis sharing his opinion.
Twitter: Follow him at @jeffkagan