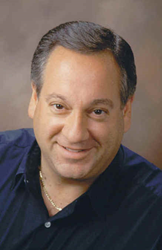 Apple iPhone iOS took the lead once again in the US for smartphone OS market share after the release of iPhone 6, says Wireless Analyst and Telecom Analyst Jeff Kagan
Atlanta, GA (PRWEB) March 26, 2015
Apple iPhone iOS and Google Android OS growth has been brisk over the last several years, winning the vast majority of market share both in the USA and globally. Apple led for many years in the USA, then they gave way to Android over the last couple years. However when Apple released their new iPhone 6 devices, they once again took over the leadership position, says Computerworld, Feb 4.
Industry analyst Jeff Kagan offers comment.
"Growth in wireless, whether that means handsets or OS, will remain volatile over the next several years as leaders continue to try and one up each other," says Wireless Analyst Kagan.
Rapid growth in the smartphone space started roughly seven years ago when the first Apple iPhone was launched. Next Google Android joined the race. Since that time both Apple iPhone and Google Android have been the real winners with the vast majority of market share for handset OS. On the handset side winners are Apple iPhone and Samsung Galaxy.
Top players in the handset battle include Apple iPhone, Samsung Galaxy which uses Google Android, Lenovo since they acquired Motorola, Huawei, Xiaomi and others.
Top players in the OS battle include Apple iOS, Android OS, Windows Phone from Microsoft Nokia, Blackberry OS and assorted smaller operating systems.
"The smartphone battle is continuing, changing and expanding," says Telecom Analyst Kagan.
"Competitors in both handsets and OS are continually thinking of ways to win and keep customers. They try to get customers to buy and use a variety of devices which all communicate over their cloud. The more devices a customer buys and uses from one vendor, the stickier they become. And that's the goal of every company, to create sticky customers," says Kagan.
"I would like nothing more than to see other handset makers and OS explode onto the marketplace providing more choice and competition. Others are trying like Windows Phone, and the rest simply can't seem to catch a break and build market share," says Kagan.
Success with a handset or OS is not up to carriers like AT&T Mobility, Verizon Wireless, Sprint, T-Mobile, US Cellular, C Spire and so on. These companies compete with each other for customers, but each carry the same devices.
"So winning on the handset side comes from innovation with the handset and the OS. Something we just haven't seen enough of in the last few years as both Apple and Google have won more than 90 to 95 percent market share," says Kagan.
About Jeff Kagan
Jeff Kagan is a wireless analyst, telecom industry analyst, technology industry analyst, consultant, columnist, author, keynote speaker and futurist.
Companies may contact Jeff Kagan to discuss setting up an analyst briefing or to explore becoming a consulting client so Kagan can follow them more closely.
To schedule a paid briefing of your company, products and services with Jeff Kagan, please contact him by email or phone to discuss.
Over 25 years Jeff Kagan shares his opinion and views on companies, technologies and competition.

He offers comment to reporters as they contact him on the stories they are working on.
He writes weekly columns.
He writes daily press releases.
He give speeches at industry meetings and conferences.
Kagan discusses the changing industry. To see where we have come from, where we are today, where we are going tomorrow and why.
As a consultant he shares his opinions with clients and listens to their briefings and announcements.
He follows wireless, telecom, Internet, cable television, IPTV, Mobile Pay, Cloud, Internet of Things or IoT, M2M and more.
Kagan is known as a key influencer in influence marketing.
He has been called Technology Analyst, Tech Analyst, Wireless Analyst, Cloud Analyst, Smartphone Analyst, Telecom Analyst, Telecom Industry Analyst and Principal Analyst.
Speeches: Topics including The Future of Wireless and Telecom, State of the Industry, challenges and opportunities, changing technology, competition, services, winners and losers, why and what we can expect going forward.
Reporters: Jeff Kagan sends comments by email to reporters and the media. If you would like to be added to this email list please send request by email.
Press Releases: You can keep up with Kagan press releases by clicking the orange Subscribe icon on the top right of this PRweb.com page.
Contact: Jeff Kagan by email at jeff(at)jeffKAGAN(dot)com or by phone at 770-579-5810.
Visit his website: at jeffKAGAN.com to learn more.
Twitter: Follow him at @jeffkagan