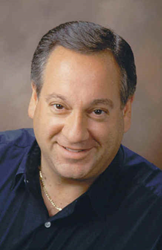 Technology Industry Analyst Jeff Kagan is available to speak with reporters, and may be quoted through this release.
Atlanta, GA (PRWEB) September 07, 2014
Industry analyst Jeff Kagan is available to offer comment on the Apple iPhone announcement scheduled for Sept 9.
The media is invited to call or email Jeff Kagan for comment.
"This is the annual iPhone unveiling showcasing products in the wireless phone category for the next year," says Wireless Analyst Jeff Kagan.
"I expect to see a new iPhone 6, and larger size iPhone. I also expect to see the new iWatch and hear about the next upgrade to the operating system with iOS 8. Will we see a phablet or other surprise? No one knows yet. Apple likes to surprise. Remember all those Steve Jobs, one more thing, moments? So stay tuned," says Technology analyst Kagan.
"I would like to see some new features and improvements to the basic iPhone design. Improvements like waterproof and shock-proof. We are aware of the new screen which is more durable. That's a good start, but Apple needs to deliver more to satisfy their users," says Tech Analyst Kagan.
"I am looking forward to seeing the iHealth features, the NFC hardware and software to facilitate mobile payments and much more. CEO Tim Cook has been stoking the fires how 2014 would be a spectacular year for Apple with lots of new introductions. So we all now sit back, wait and hope," says Principal analyst Kagan.
Security issues will play a role. How Apple and Tim Cook will address the security issues which occurred last week will also be interesting. This could have the effect of throwing cold water on a spark. Or if Apple handles it well, it could be a way to ignite the fire.
Either way users expect this will be another successful launch and this will be another successful year for Apple.
Jeff Kagan is available by email or phone to offer comment.
About Jeff Kagan
Jeff Kagan is an industry analyst, consultant, columnist, author, speaker and futurist. He shares his opinion and views in many different ways over 25 years. His goal is to help you better understand our changing world, technology, industry and competition.
He is regularly quoted hundreds of times every year by the media. He writes two weekly columns and a daily press release on companies, technologies, competition and the changing industry.
He offers comment on wireless, telecom, Internet, cable television, IPTV and other tech news stories.
Kagan is known as a Technology Analyst, Tech Analyst, Wireless Analyst, Smartphone Analyst, Telecom Analyst, Telecom Industry Analyst and Principal Analyst.
Reporters: Jeff Kagan sends comments by email to reporters and the media. If you would like to be added to this email list please send request by email.
Companies and Clients: Contact Jeff Kagan to discuss setting up an "analyst briefing" or becoming a consulting client.
Contact: Jeff Kagan by email at jeff(at)jeffKAGAN(dot)com or by phone at 770-579-5810.
Visit his website: at jeffKAGAN.com to learn more.
Full Disclosure: Jeff Kagan is an independent industry analyst. He offers comment to the media on breaking news, announcements, technologies and the changing marketplace. He also writes columns and press releases offering comment, and is an author and speaker. Kagan earns a living as a consultant, analyst, speaker and author.
Twitter: Follow him at @jeffkagan