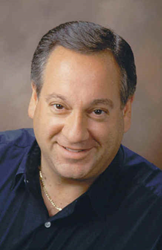 "Apple CEO Tim Cook hit it out of the park." Says Technology Industry Analyst Jeff Kagan
Atlanta, GA (PRWEB) September 09, 2014
Apple introduced their new iPhone 6, iPhone 6 Plus, Apple Pay, Apple Watch and more, today, says the Wall Street Journal, Sept. 9.
Industry analyst Jeff Kagan offers comment.
"This was a great presentation by Tim Cook and Apple. These new iPhones will help Apple continue to grow going forward. The larger size will be very helpful to some users who have trouble seeing on the small screen," says wireless analyst Kagan.
"This was incremenalism, not reinvention. This is a better iPhone, but there is really no reason for masses of users to rush out and buy the new device all at once. The average user will be happy with the new iOS 8 features. Then when the time comes to update, they can do so." Says technology analyst Kagan.
This will let Apple continue to grow and be an important piece of their puzzle.
"There were new and innovative areas like Apple Pay and Apple Watch. These could grow into new areas of financial and market share growth for Apple going forward. I think this is a case of Apple first paving the road. Then cars will be able to drive. This is the very early stages of a new opportunity for growth for Apple," says tech analyst Kagan.
"Step by step Apple is changing the smartphone space. Today, we don't leave our house today without our keys, our wallet and our smartphone. Tomororw all we'll have to remember is our smartphone. It wills start the car and open our locks. It will have our drivers licence and information from our wallet. It will have the ability to pay for things like we use credit cards today. Step by step everything is changing and will continue to change. This is the world as Apple see's it," says Kagan.
Apple iPhone growth will likely cannibalize their own tablet sales growth, but it's better that Apple do it to themselves than for a competitor to take business away.
"Bottom line, the Apple iPhone 6 and 6 Plus may not be a big blowout, but it is an incremental improvement over previous versions and will continue to play a role in Apple's growth. Plus Apple also entered other catagories for growth which is exciting if they are successful," says principal analyst Kagan.
About Jeff Kagan
Jeff Kagan is an industry analyst, consultant, columnist, author, speaker and futurist. He shares his opinion and views in many different ways over 25 years. His goal is to help you better understand our changing world, technology, industry and competition.
He is regularly quoted hundreds of times every year by the media. He writes two weekly columns and a daily press release on companies, technologies, competition and the changing industry.
He offers comment on wireless, telecom, Internet, cable television, IPTV and other tech news stories.
Kagan is known as a Technology Analyst, Tech Analyst, Wireless Analyst, Smartphone Analyst, Telecom Analyst, Telecom Industry Analyst and Principal Analyst.
Reporters: Jeff Kagan sends comments by email to reporters and the media. If you would like to be added to this email list please send request by email.
Companies and Clients: Contact Jeff Kagan to discuss setting up an "analyst briefing" or becoming a consulting client.
Contact: Jeff Kagan by email at jeff(at)jeffKAGAN(dot)com or by phone at 770-579-5810.
Visit his website: at jeffKAGAN.com to learn more.
Full Disclosure: Jeff Kagan is an independent industry analyst. He offers comment to the media on breaking news, announcements, technologies and the changing marketplace. He also writes columns and press releases offering comment, and is an author and speaker. Kagan earns a living as a consultant, analyst, speaker and author.
Twitter: Follow him at @jeffkagan