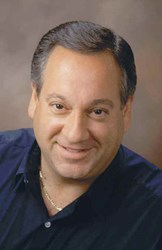 Technology Industry Analyst Jeff Kagan is available to speak with reporters, or may be quoted through this release.
Atlanta, GA (PRWEB) January 05, 2014
The Apple iWatch is a smartwatch now in production according to Investors Business Daily, Jan. 3. It will not be available during CES, but may be expected by the March time frame if all goes well.
Technology analyst Jeff Kagan offers comment.
"I expect to see smartwatches play a large role at this years CES show. Remember, smartphones were around for many years before the Apple iPhone hit the marketplace. Then the Apple iPhone hit the streets, followed by Google Android and that quickly changed the marketplace. Suddenly smartphones were cool and everyone had to have one," says Tech analyst Jeff Kagan.
According to Investors Business Daily, ten companies are exhibiting in a special CES tech zone named WristRevolution. They include Qualcomm, Burg, Dennco Brands, Kronoz, MetaWatch, Neptune Computer and Cookoo-watch the market of the ConnecteDevice.
IBD also says Apple is building their iWatch smartwatch now and hopes to be in the market by March. However they are experiencing some problems with the manufacturing process to date.
"Apple has not made any announcements yet. If you recall, they announced the iPhone in January and the first version didn't hit the streets till later that year in the summer. Since Apple has not made any iWatch announcements, based on past performance I wonder whether a March introduction will happen," says Principal analyst Kagan.
"I would expect Apple to make a smartwatch announcement earlier on, and then roll it out months later. They could indeed introduce it in the next few weeks and it could indeed be introduced by March if that is the case. However remember things are different. Apple was the first to introduce the new super smartphone category seven years ago. And they are not first into this new world of smartphones. So other things may be different as well," says Kagan.
"Smartwatches are a brand new area. They have only been in the market for a few months and no one knows what the marketplace looks like yet. A wide variety of companies are already involved. The new smartphones come from companies like Samsung, Qualcomm, Sony and others. There are also other smartwatches which operate on a less complex level like the Nike FuelBand, and many other fitness watches," says Kagan.
"Since smartwatches are brand new, and since we really don't have a handle yet on how well they are doing, we can only wonder what that market will look like. However like smartphones, smartwatches may need a company like Apple to jump-start their growth engines. We'll have to keep our eyes on this and see what happens next in March," says Kagan.
About Jeff Kagan
Jeff Kagan is a Technology Industry Analyst, consultant and columnist. He is regularly quoted by the media and shares his opinion in many ways over 25 years.
He offers comment to reporters and journalists on wireless, telecom, Internet, cable television, IPTV and other tech news stories.
Kagan is also known as a Tech Analyst, Wireless Analyst, Telecom Analyst and Principal Analyst.
Reporters: Jeff Kagan sends comments by email to reporters and the media. If you would like to be added to this email list please send request by email.
Clients: Contact Jeff Kagan to discuss becoming a consulting client.
Contact: Jeff Kagan by email at jeff(at)jeffKAGAN(dot)com or by phone at 770-579-5810.
Visit his website: at jeffKAGAN.com to learn more and for disclosures.
Twitter: @jeffkagan