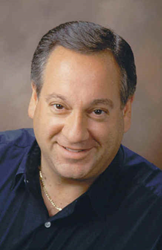 "AT&T is expanding their rollout this week to more cities like Charlotte, San Antonio. I expect this to continue in coming weeks and months," says technology industry analyst Jeff Kagan.
Atlanta, GA (PRWEB) July 31, 2014
AT&T continues their rapid rollout of 1Gbps ultra fast high speed Internet service in Charlotte, San Antonio and city after city, according to their press release dated July 30.
Industry analyst Jeff Kagan offers comment.
"AT&T U-verse with GigaPower is really starting to surpass competitors with a large footprint by rolling into a growing list of cities," says technology analyst Jeff Kagan.
AT&T just announced Charlotte NC and San Antonia, TX. They continue to announce more cities on a regular basis.
"This is exciting news for the cities who are chosen as next on the short list. It gives these cities a competitive advantage in the new economy," says tech analyst Kagan.
AT&T has already won approval in cities like the Research Triangle/Piedmont Triad communities of Carrboro, Cary, Chapel Hill, Durham, Raleigh and Winston-Salem.
"I would expect to continue hearing about additional cities over the coming days, weeks and months," says wireless analyst Kagan.
This is one of the fastest growing segments today. Ultra high speed Internet service is starting to roll into city after city from a few key providers. The two largest, national competitors in this space today are AT&T and Google. C Spire is building service in several Mississippi cities. CenturyLink also announced their first location.
There are very few companies in this new space so far.
GigaPower gives users access to symmetrical upload and download broadband speeds up to 1 Gbps. This also provider advanced TV services and a variety of other key services.
This announcement of Charlotte and San Antonio is the latest in a growing list of 25 markets and 100 cities announced by AT&T.
AT&T says if they are approved to acquire DirecTV they will expand to an additional 2 million customer locations.
"AT&T seems to be on a rapid rollout of this GigaPower service. I would expect to hear other cities being announced in the coming days and weeks," says principal analyst Kagan.
"We are in a very exciting time in this industry and new innovation changes everything virtually overnight. Right now there are only a few carriers investing in this area. However I see the number of competitors increasing as time goes by. Today's competitors have an advantage in this new area," says Kagan.
About Jeff Kagan
Jeff Kagan is an industry analyst, consultant, columnist, author, speaker and futurist. He shares his opinion in many ways over 25 years, helping to understand our changing world, technology, industry and competition.
He is regularly quoted by the media. He offers comment to reporters and journalists on wireless, telecom, Internet, cable television, IPTV and other tech news stories.
Kagan is known as a technology analyst, tech analyst, wireless analyst, smartphone analyst, telecom analyst, telecom industry analyst and principal analyst.
Reporters: Jeff Kagan sends comments by email to reporters and the media. If you would like to be added to this email list please send request by email.
Companies and Clients: Contact Jeff Kagan to discuss briefing him or becoming a consulting client.
Contact: Jeff Kagan by email at jeff(at)jeffKAGAN(dot)com or by phone at 770-579-5810.
Visit his website at jeffKAGAN.com to learn more.
Full Disclosure: Jeff Kagan is an independent industry analyst. He offers comment to the media on breaking news, announcements, technologies and the changing marketplace. He also writes columns and press releases offering comment, and is an author and speaker. He also works on a consulting basis sharing his opinion.
Twitter: Follow him at @jeffkagan