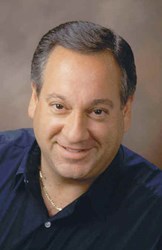 Technology Industry Analyst Jeff Kagan is available to speak with reporters, or may be quoted through this release.
Atlanta, GA (PRWEB) January 03, 2014
T-Mobile started a marketing battle with AT&T Mobility in 2013. Now it looks like AT&T is punching back, says CNN, Jan. 3.
Technology analyst Jeff Kagan offers comment.
"This T-Mobile and AT&T Mobility marketing battle is starting to turn into a real boxing match," says tech analyst Jeff Kagan.
"First T-Mobile has been poking AT&T Mobility in the gut throughout 2013. Next at CES next week we are expecting to see T-Mobile take another swing by offering to pay off Early Termination Fees to attract users," says Principal analyst Kagan.
"In a pre-emptive punch back, we now see AT&T Mobility taking a swing at T-Mobile before CES with their plan to win back unhappy customers. This is becoming a real boxing match. And we are still in the very early rounds. 2014 should get even more interesting," says wireless analyst Kagan.
This raises an interesting question. T-Mobile has been struggling for many years. Over the last year they now have a new CEO and new marketing strategy and seem to be showing signs of success. They have shown growth over the last two quarters.
However we don't yet know how happy T-Mobile is making these new customers. That's what this AT&T plan could spell out.
"I think some of T Mobile customers are happy and others are not and will want to switch back. Remember, AT&T and Verizon have roughly 70 percent of the marketplace, as well as the strongest and fastest wireless network in the United States. So they must be doing something right," says Kagan.
T-Mobile and others who don't have that level of success must do something to increase their market share.
"Either way, it looks like AT&T Mobility is finally tired of getting punched in the gut by T-Mobile. It took a while, but this is turning into a real street-fight. This is the next chapter in the marketing battle. Who will win? We'll see. Stay tuned," says Kagan.
About Jeff Kagan
Jeff Kagan is a Technology Industry Analyst, consultant and columnist. He is regularly quoted by the media and shares his opinion in many ways over 25 years.
He offers comment to reporters and journalists on wireless, telecom, Internet, cable television, IPTV and other tech news stories.
Kagan is also known as a Tech Analyst, Wireless Analyst, Telecom Analyst and Principal Analyst.
Reporters: Jeff Kagan sends comments by email to reporters and the media. If you would like to be added to this email list please send request by email.
Clients: Contact Jeff Kagan to discuss becoming a consulting client.
Contact: Jeff Kagan by email at jeff(at)jeffKAGAN(dot)com or by phone at 770-579-5810.
Visit his website: at jeffKAGAN.com to learn more and for disclosures.
Twitter: @jeffkagan