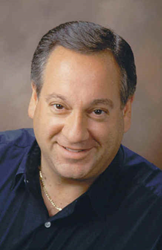 Comment on update of AT&T Voice Over LTE or VoLTE network performance by Technology Industry Analyst Jeff Kagan
Atlanta, GA (PRWEB) December 10, 2014
In an update this morning Dec 10, John Donovan, Senior Executive Vice President of AT&T gave an update on their HD Voice, or Voice Over LTE or VoLTE network performance.
Industry analyst Jeff Kagan offers comment.
VoLTE or HD Voice brings very high quality to wireless calls. AT&T reports HD Voice offers crystal clear conversations on their wireless network. They reported a growing list of cities where this technology is available and a growing list of additional cities through 2015.
"The network performance looks terrific. The quality of the actual call is so clear it's breathtaking. It's as good as the best landline… or maybe even better." Says Wireless Analyst Jeff Kagan.
"This is one of the new advances that will improve the quality of all wireless calls. We were thrilled just being able to take our calls with us rather than waiting at home or the office. Quality was the tradeoff. Call quality was better in the online world." Says Telecom Analyst Kagan.
"This quality disparity had real world repercussions. On one hand portability let use take and make calls from anywhere. However if those calls needed high quality, we were quite often out of luck." Says Kagan.
"On a daily basis I am interviewed by the media for news stories on wireless and telecom. A quick conversation with a reporter is fine using a wireless phone. However for radio or television, quality is key. I always have to find a landline phone or get to a studio. With services like this AT&T VoLTE, I can make flawless, high quality calls from anywhere over my wireless phone. That's the great news. There is a need." Says Kagan.
"It will take a while to expand this technology from coast to coast, but companies like AT&T are rapidly doing just." Says Tech Analyst Kagan.
During the past month or two AT&T has added select areas in the District of Columbia, Georgia, Illinois, Indiana, Maryland, Michigan, Minnesota, Nevada, North Carolina, Ohio, Oregon, Pennsylvania, South Carolina, Texas, Utah, Virginia, Washington and Wisconsin. They also promise more to come.
You can hear the difference yourself. Visit http://www.att.com/shop/wireless/services/hd-voice.html
About Jeff Kagan
Jeff Kagan is an industry analyst, consultant, columnist, author, keynote speaker and futurist. He shares his opinion and views in many different ways over 25 years. His goal is to help you better understand our changing world, technology, industry and competition.
He is regularly quoted hundreds of times every year by the media. In fact tens of thousands of times over the last twenty five years.
Kagan writes two weekly columns and a daily press release on companies, technologies, competition and the changing industry.
He offers comment on wireless, telecom, Internet, cable television, IPTV and other tech news stories including Mobile Pay, Cloud, Internet of Things or IoT, M2M and more.
Kagan is known as a Technology Analyst, Tech Analyst, Wireless Analyst, Cloud Analyst, Smartphone Analyst, Telecom Analyst, Telecom Industry Analyst and Principal Analyst.
He is also a keynote speaker and public speaker. His speeches are on topics including State of the Industry, challenges and opportunities, changing technology, competition, services, winners and losers, why and what we can expect going forward.
Reporters: Jeff Kagan sends comments by email to reporters and the media. If you would like to be added to this email list please send request by email.
Companies and Clients: Contact Jeff Kagan to discuss setting up an "analyst briefing" or becoming a consulting client.
Contact: Jeff Kagan by email at jeff(at)jeffKAGAN(dot)com or by phone at 770-579-5810.
Visit his website: at jeffKAGAN.com to learn more.
Full Disclosure: Jeff Kagan is an independent industry analyst. He offers comment to the media on breaking news, announcements, technologies and the changing marketplace. He also writes columns and press releases offering comment, and is an author and speaker. Kagan earns a living as a consultant, analyst, speaker and author.
Twitter: Follow him at @jeffkagan