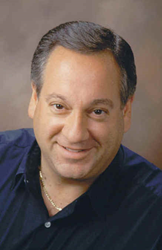 "It's all about expansion for AT&T." Says Technology Industry Analyst Jeff Kagan
Atlanta, GA (PRWEB) November 07, 2014
AT&T announced their intention to acquire Mexican wireless provider Iusacell, according to their press release, Nov 7.
Industry analyst Jeff Kagan offers comment.
Over the last several years AT&T has had the intention of finding new ways to expand their business.

That's why they are moving into television with their IPTV service called Uverse.
That's why they are building out and offering a very high speed Internet service called AT&T GigaPower.
That's why they want to acquire DirecTV.
And that is why they want to acquire Iusacell in Mexico. It's all about expansion for AT&T.
"I expect we will continue to see this kind of expansion activity from AT&T for years to come." Says Telecom Analyst Jeff Kagan.
Mexico is early in it's wireless data build out and AT&T sees the same opportunity for growth there as they have seen here in the US marketplace over the last seven years.
"This is another big growth opportunity for AT&T." Says Kagan.
About Jeff Kagan
Jeff Kagan is an industry analyst, consultant, columnist, author, speaker and futurist. He shares his opinion and views in many different ways over 25 years. His goal is to help you better understand our changing world, technology, industry and competition.
He is regularly quoted hundreds of times every year by the media. He writes two weekly columns and a daily press release on companies, technologies, competition and the changing industry.
He offers comment on wireless, telecom, Internet, cable television, IPTV and other tech news stories.
Kagan is known as a Technology Analyst, Tech Analyst, Wireless Analyst, Smartphone Analyst, Telecom Analyst, Telecom Industry Analyst and Principal Analyst.
Reporters: Jeff Kagan sends comments by email to reporters and the media. If you would like to be added to this email list please send request by email.
Companies and Clients: Contact Jeff Kagan to discuss setting up an "analyst briefing" or becoming a consulting client.
Contact: Jeff Kagan by email at jeff(at)jeffKAGAN(dot)com or by phone at 770-579-5810.
Visit his website: at jeffKAGAN.com to learn more.
Full Disclosure: Jeff Kagan is an independent industry analyst. He offers comment to the media on breaking news, announcements, technologies and the changing marketplace. He also writes columns and press releases offering comment, and is an author and speaker. Kagan earns a living as a consultant, analyst, speaker and author.
Twitter: Follow him at @jeffkagan