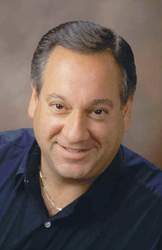 The column, "AT&T Paves the Wireless Future's Way" is very revealing and was written by Industry Analyst Jeff Kagan
Atlanta, GA (PRWEB) November 17, 2014
Read Technology Industry Analyst Jeff Kagan's new column on the future of AT&T and AT&T Mobility, written after their annual analyst meeting. The column is featured on E-CommerceTimes.com, part of the ETCNewsNetwork.com and was published Nov. 13.
"Growth will continue for AT&T and in fact the entire sector, but the path of that growth will expand within the wireless and telecom sector, and into new industries as well." Says Industry Analyst Jeff Kagan.
"The wireless and telecom industry has grown and changed several times over the last several decades. It's beginning to change once again. So growth will continue, but will expand into new sectors and look different." Wireless analyst Kagan.
"The kind of change I see is huge, and the kind of growth opportunity is also huge. The next several years could be very transformative for companies like AT&T, the entire telecom and wireless industry, and many other industries as well. As other industries change, they will move toward the wireless world. That is a huge opportunity for carriers like AT&T Mobility and equipment makers as well." Says Telecom analyst Kagan.
This kind of industry reshaping era seems to happen every few years in this industry. As an example, think about the change to smartphones when the Apple iPhone and Google Android hit the marketplace roughly seven years ago. Before that most people carried regular cell phones. Today the vast majority of new phone sales are smartphones.
"At the AT&T analyst briefing they discussed how they are positioned to be in the catbird seat as the wireless industry changes, and as other industries change as well. Other industries like automotive, healthcare, retail and more are just beginning their transformation. In addition, industry after industry will join this new race. That's a huge opportunity going forward." Says Kagan.
Yesterday AT&T used to be just a phone company. Today they have grown into much more including a wireless carrier called AT&T Mobility, Internet, television using their IPTV service called Uverse and much more.
Tomorrow they will continue to grow in new industry segments including software, cloud, mobile, video, the Internet of Things and something they call the "Oil of the Internet" which is the "big data" world.
Growth will also come from new areas like the ultra fast, high speed AT&T GigaPower service which provides a 1 GB connection to the Internet in markets across the country.
So 2015 and beyond looks like a strong time of growth for the entire in the wireless and wire line space where AT&T is a leader. It looks like they will be in the center of many important industry changes, as well as expanding into other industries.
Read the Jeff Kagan column to learn more.
About Jeff Kagan
Jeff Kagan is an industry analyst, consultant, columnist, author, speaker and futurist. He shares his opinion and views in many different ways over 25 years. His goal is to help you better understand our changing world, technology, industry and competition.
He is regularly quoted hundreds of times every year by the media. He writes two weekly columns and a daily press release on companies, technologies, competition and the changing industry.
He offers comment on wireless, telecom, Internet, cable television, IPTV and other tech news stories.
Kagan is known as a Technology Analyst, Tech Analyst, Wireless Analyst, Smartphone Analyst, Telecom Analyst, Telecom Industry Analyst and Principal Analyst.
Reporters: Jeff Kagan sends comments by email to reporters and the media. If you would like to be added to this email list please send request by email.
Companies and Clients: Contact Jeff Kagan to discuss setting up an "analyst briefing" or becoming a consulting client.
Contact: Jeff Kagan by email at jeff(at)jeffKAGAN(dot)com or by phone at 770-579-5810.
Visit his website: at jeffKAGAN.com to learn more.
Full Disclosure: Jeff Kagan is an independent industry analyst. He offers comment to the media on breaking news, announcements, technologies and the changing marketplace. He also writes columns and press releases offering comment, and is an author and speaker. Kagan earns a living as a consultant, analyst, speaker and author.
Twitter: Follow him at @jeffkagan